Best Pressure Washing Company in Boca Raton, Florida
Our homes can get really dirty and grimy over time due to weather exposure. The weather and wind can really be formidable. Your deck, pool deck, driveway, gutters, roof, sidewalks, and walkway may be losing the fight against unsightly dirt and grime. Maybe your home or business isn't looking as good as it once did. All of this may be solved simply by professional pressure washing Boca Raton! Just like how cleaning a cluttered house can alter its energy, cleaning the walls or roof of a commercial or residential property can give it a brand new fresh look. You should always make keeping your exterior spaces clean a priority! Especially when it's as easy as calling Simple Washing Boca Raton to do the job. Add to that affordable pricing and five star customer service? Now you've got a company that will be your cleaning compatriot for many years to come.
Your roof is probably the dirtiest out of all of your exterior spaces that need cleaning. The roof is constantly taking direct contact from the rain and weather up above. Our top-rated pressure cleaning Boca Raton FL. company has the chops to make your roof sparkle good as new. You'll definitely want to take a picture after you see the change that your previously grimy roof has undergone! It's all in the details when it comes to caring for a property. If the sidewalk is dirty, it takes away from the entire aesthetic of your property. In the same way, if your exterior spaces are well maintained and clean, the overall look of your property will be one to emulate. Our team washes your roof with a special low pressure technique that ensures a clean roof while also preserving the integrity of your roof. Call our company for affordable roof soft wash Boca Raton, Florida

Affordable Pressure Washing Boca Raton, FL
The outdoor areas of your residential or commercial property will definitely need a thorough clean after a while. You'll have to do it if you want to keep your property looking its very best. Call the best pressure cleaning company Boca Raton for all of your grimy gutters, dirty decks, withered walkways and dumpy driveways. We promise that you will be absolutely satisfied with the end result. You're really getting a great deal when you consider the quality of our work and the competitive price that we charge. There's no where else that you'll get affordable roof pressure cleaning Boca Raton, FL like how you will with our company! That's because we don't take shortcuts or give any less than our best effort with the jobs that we do. Make your roof one that adorns your home with a top pressure washing Boca Raton, FL company!
The cleaning of your roof should definitely be handled with care. That's why our company specializes in top-quality roof soft wash Boca Raton. If we just take a pressure washer to your roof and call it a day, your roof could suffer damage and its integrity could be compromised. You should definitely only hire a company that pays careful attention to details like these. Any pressure washing company that tries to do a quick job with a pressure washer on your roof is one that does not have your best interests at heart. Well, we do. Our low pressure and detail-oriented roof soft wash Boca Raton is a tested and true technique. It will work for cleaning your roof, just like it has worked for the roof of many others.
Roof Cleaning
Pool Deck Cleaning
Screen Enclosure Cleaning
Exterior Wall Cleaning
Patio Cleaning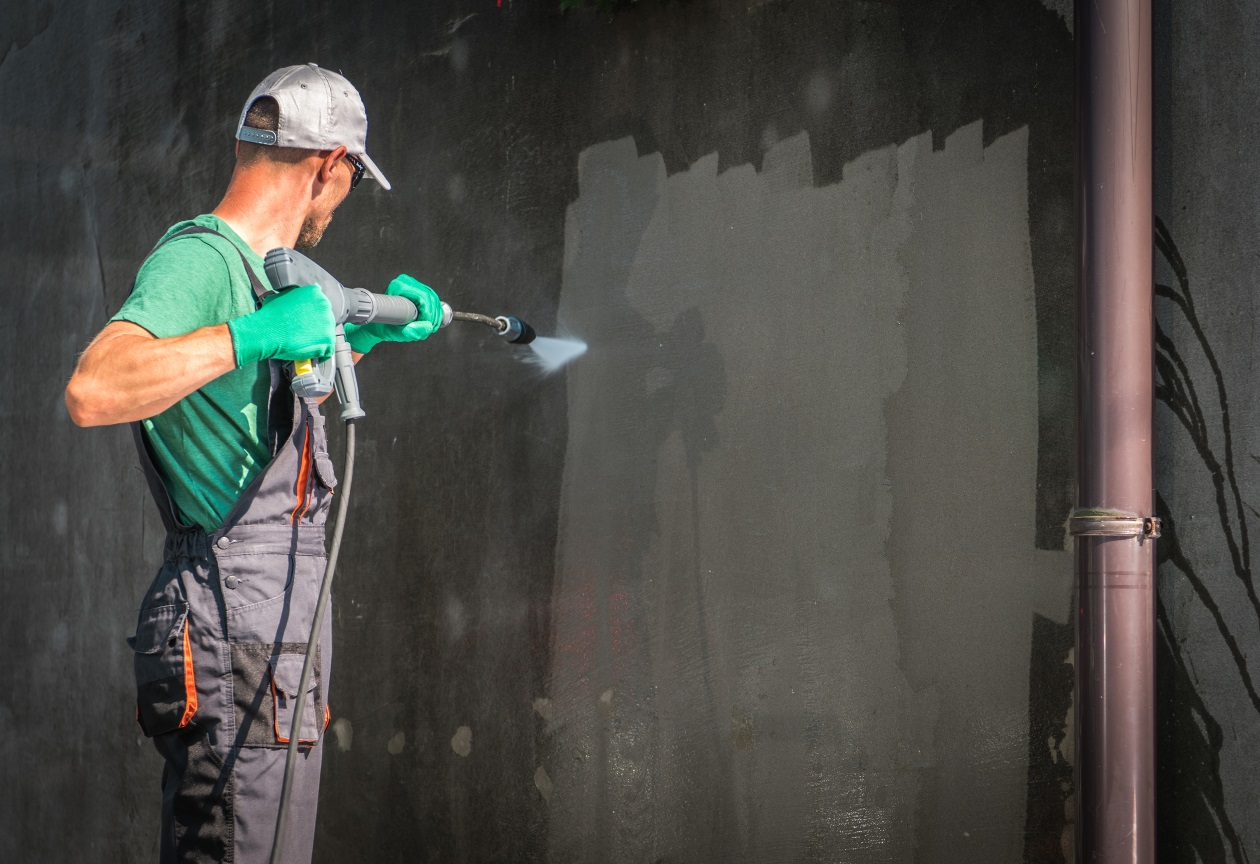 Commercial Roof Washing Boca Raton, Florida
Commercial pressure cleaning Boca Raton is very important. You're making a good impression with your customer when you do business in a clean property that stands out from the others in the neighborhood. Be a conscious business owner. You'll only get returns when you go the extra mile with professional commercial pressure cleaning Boca Raton, Florida. Show continued care for your exterior spaces. It shows your customers and patrons who you are, and that is something that every business owner should want to get across in a positive light. Just imagine – folks in the street going on about the impressive state of your exterior spaces. This is great for your home in the neighborhood, and it's also a very good look for your business. For our company, commercial roof washing Boca Raton is a breeze. We'll take care of cleaning your roof, walls, walkways, dumpsters, decks, pool decks, sidewalks or anywhere else that you need cleaned. We pair these services with caring customer service and proven techniques that will make he job go quickly, efficiently, and above all, right.
Don't just go with the first company that promises you quality pressure washing Boca Raton! It'd be in your best interest to look into the evidence and truth behind these claims before you take the plunge. When you look into our company, I dare say that you'll find none better. We have every part of top pressure cleaning Boca Raton down to a science. Our company is licensed, bonded, and insured. We know every trick in the book regarding residential roof pressure cleaning Boca Raton, Florida. That allows us to do our job quickly and in the best way possible. Not every company that promises you satisfaction can show you our outstanding portfolio or share with you the expertise that comes from years of experience. All of our previous customers can make a testament to our great ability in providing the best pressure washing Boca Raton, Florida. Take it from us, having your property washed will make you see your commercial or residential space in a whole new light.
Contact Top Pressure Cleaning Company Boca Raton
So are you ready to experience the work of our top pressure washing Boca Raton contractors? If you are, the next step is easy. Call or click for a free quote on your next pressure wash or roof cleaning, and let's get started!