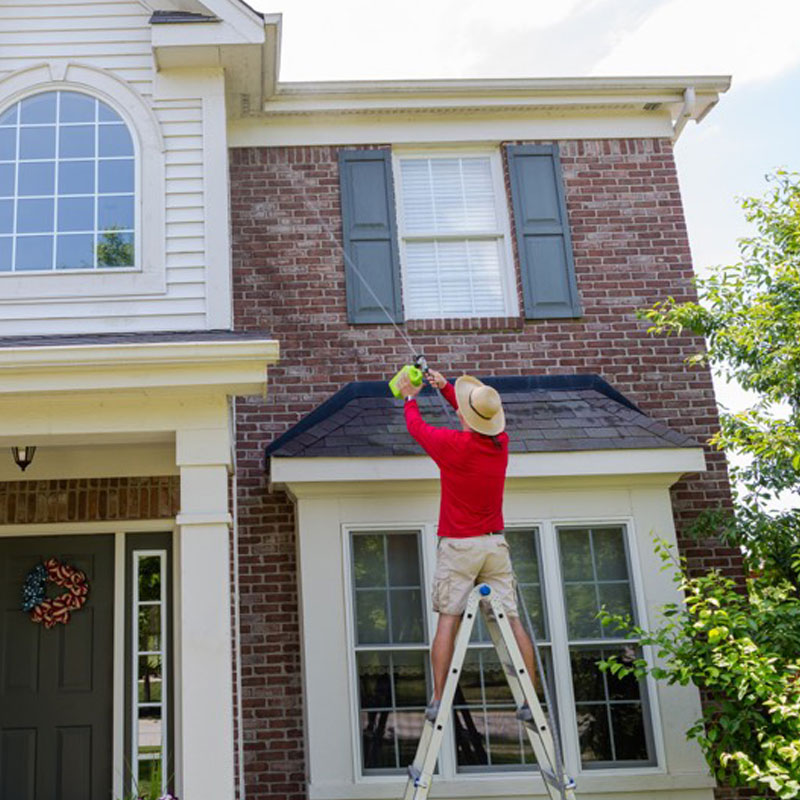 Affordable Pressure Washing in Delray Beach, FL
It's not if when it comes to dirt, it's when. You just simply cannot stop the fact that dirt is going to come to your home and sit on it. Then, he is going to invite all of his friends and you are going to have a dirty house! Because dirt just invited a few of his friends every day, you never even noticed it and now your house has a slight grey tinge and you and everyone around thinks that it is normal for it to be that way. Ready to shock everyone? Get an affordable pressure washing from our top rated pressure washing company in Delray Beach, FL. Our pressure washers are experienced and know a lot about their craft; from the roof to the floor, we do it all/. Remember when your brick was red? Remember when your stones were white? You can go back to that by contacting us! We will send down our professional pressure washers and they will give your home the 'brand new look' that you want for it!

Don't you want a clean home? I mean, who doesn't? You probably work hard every day and coming home to an 'eh' house gives you an 'eh' feeling. However, if you give your home a pressure wash it will be like coming home to a brand new home! Your once dull living quarters will now be beautiful and bright! Having a clean house also greatly increases the value of your home because guess what, the outside of your home is the first impression. I mean, picture this if you will. You decide to buy a new home and when you drive up to the real estate where your agent told you to meet them… yikes! However, if you drive up and it is beautiful, you may already decide in your heart that that is the home you want for you! It really is all about first impressions; so make a good one by keeping your home clean so if you ever decide to put it up on the market, you will actually stand a chance.

Residential Roof Pressure Cleaning in West Palm Beach, Florida
Your roof is probably the dirtiest part of your home. The reason being, who actually ever really cleans the roof? You should though because neglecting that can result in deterioration of your roof over time from mold, algae, and all types of bacteria that decide to start eating away at it. If you are going to get a pressure wash for your roof, how about getting one from us? We are a professional pressure washing company in Delray Beach, Florida and it would be our pleasure if you were to invite us down to your home to give your roof the shine that it once had.  Our team understands the importance of doing the job right and doing it right the first time. That is why when you get a residential pressure washing in Delray Beach, Florida, you will never be concerned about the job that was done because you know that we did the best job ever! We know that you have bills to pay and groceries to buy, that is why we make it a priority to never charge you for more than what makes sense.

Your home and the areas around your home are going to get dirty; the pavers, the exterior walls, the sidewalk in front of your home; everything. There is no way to avoid the dirt, but there is a way to clean it up! Contact us for our top pressure cleaning in Delray Beach, FL so that you can get your home and the surrounding are back on track. There are too many companies out here that promise to do a good job, charge you for an outstanding job, and then do a job so bad that you are considering suing the company! Bad customer service and poor work ethic plague our world today and it is so hard to find somebody that will do the job and actually do it right for a price that you can get behind. I know, it is difficult to find, but actually… it's not. Our company would be more than happy to send our best pressure washers in Delray Beach, Florida to your home to give you the pressure washing job that you need! Don't hesitate to give us a call, when you look up pressure washing near me, we are the best result that you will find!
Roof Cleaning
Pool Deck Cleaning
Screen Enclosure Cleaning
Exterior Wall Cleaning
Patio Cleaning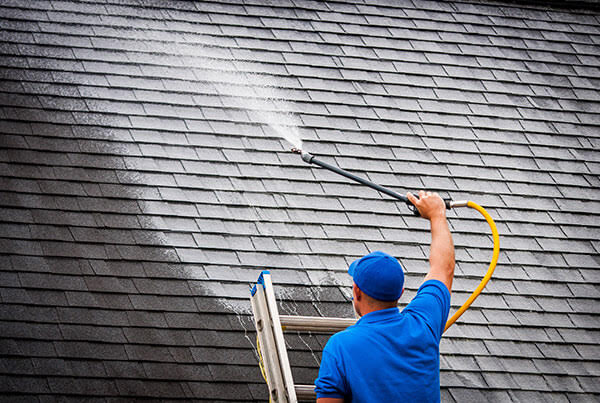 Commercial Roof Cleaning Delray Beach, FL
Having a clean commercial property is key to good business. If the outside of your company looks like you have not cleaned it in years, you may actually ward off some good customers or some good business. If you are interested in getting your business in the shape that it needs to be, how about contacting our company? We have a team of professional pressure washers in Delray Beach, Florida that would love to come down to your home or business and give you an amazing pressure washing job. We have been in the business for a while so we know the importance of taking the time to do the job and do it right. However, because we have been doing this for so long, we know how to do it right and quickly. You do not have to worry about us standing on ladders around your business forever; you have work to get back to!

Our amazing team of pressure washers in Delray Beach, Florida are hardworking and efficient pressure washers, so if you are in the market for a pressure washing for your home or business, give us a call. We will be more than happy to send a team of full trained and professional pressure washers to your commercial or residential property today!