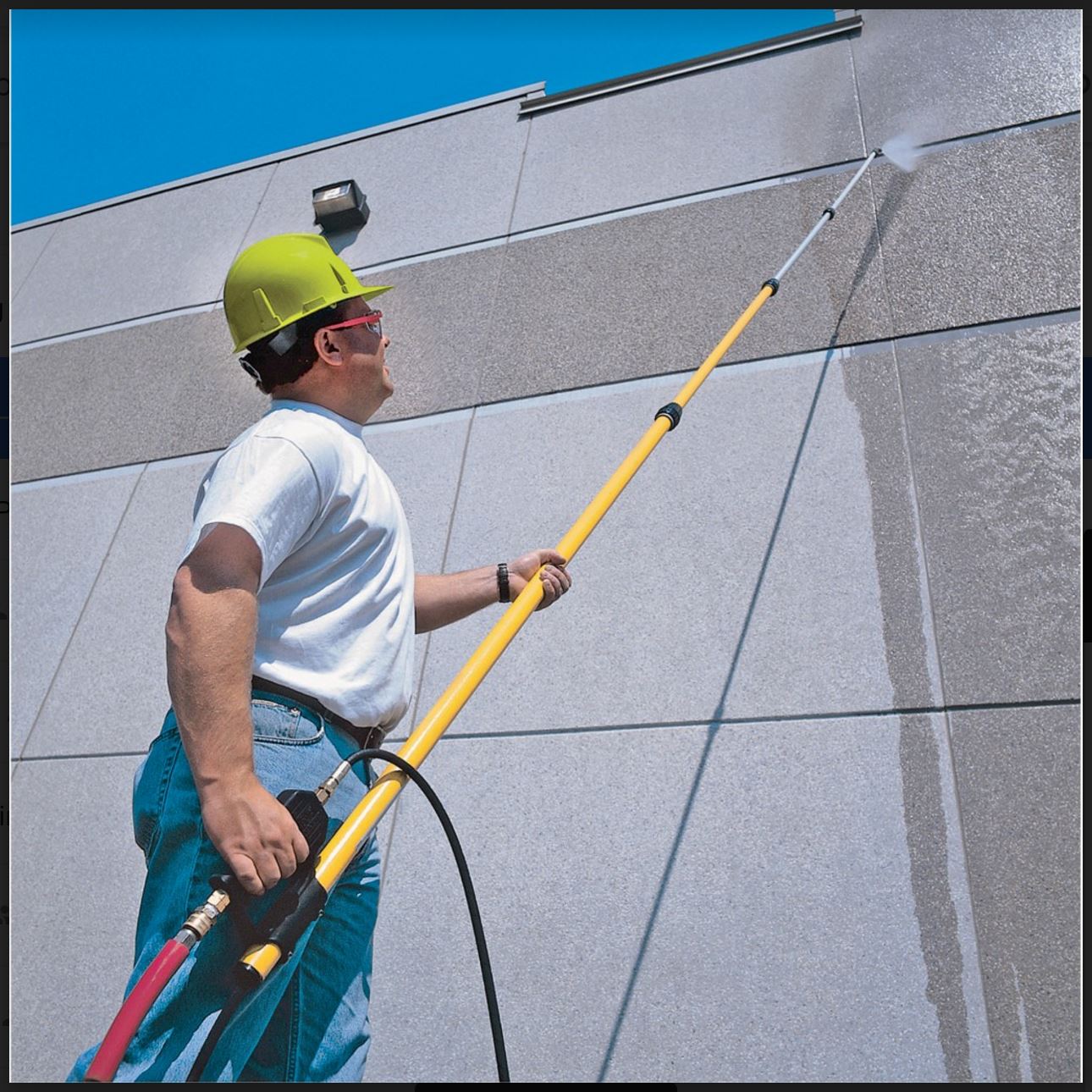 Best Pressure Washing Company in Jupiter, Florida
The exterior spaces of residential and commercial properties do indeed get dirty over time. It's the weather! Rain and wind bring dirt and grime – there's just no way around it! If you have a dirty gutter, driveway, sidewalk, deck, wall, roof or other exterior space, you're not getting the most out of your property. The outdoor look of your property should be considered just as important as the inside. If you find that upkeep has not been taking place as it should, don't lose hope. You can still enlist the services of professional pressure washing Jupiter, Florida! Our team guarantees to bring new energy into your exterior spaces with a focused, targeted and thorough deep cleaning of the surfaces. The true color of your property will be a mystery no longer after you experience the work of our company. Don't you want your property to have a new and fresh look? If things seem a bit outdated, don't just reach for a can of paint. Consider top pressure cleaning Jupiter, FL!
Where roofs are concerned, they're certainly the dirtiest exterior portion of your home or business. This is understandable considering the amount of exposure that your roof must endure on a day to day, year to year, decade to decade basis. If you've never seen your roof look as clean as it could be, you're certainly missing out. Fortunately, the answer to all of those troubles is Simple Washing Jupiter! We know that cleaning the roof is a delicate process that should be handled carefully by professionals. If you want to get those stunning before and after photos of your roof, our team will need to get to work as soon as possible! We don't just take a pressure washer to your roof and hope for the best. We've developed special techniques for proper roof cleaning over the years, as well as better ways to clean your driveway, deck, dumpster, walls, sidewalks and more.

Affordable Residential Pressure Washing Jupiter, FL
Just like the inside of your home, the outside will need to be cleaned and taken care of routinely. Otherwise things will get real dirty, real fast. It's probably out of the question for you to take care of exterior upkeep alone, and you definitely don't have to! Feel free to rely on affordable roof pressure washing Jupiter to keep your roof clean and looking its best. Our company tackles all of the problem areas that may be plaguing your home. Feel free to call us concerning dirty pavers, decks, pool decks, patios, sidewalks, parking garages, dumpsters, driveways, walls, storefronts and more. We truly are your one -stop shop for affordable pressure cleaning Jupiter, FL. Once you compare the quality of work to our unbeatable price, you'll be well aware that you got a real steal on your exterior cleaning job!
Residential roof soft wash Jupiter, Florida is a category that our company has completely covered. We've developed a particular technique for cleaning roofs carefully and with low pressure. This process of cleaning does not compromise the overall look of your roof whatsoever. Our team will pay careful attention to detail when cleaning your roof. Every shingle will be cleaned and no roof tile will go unturned! We take these extra steps because we truly do care about our customers' satisfaction. It just wouldn't sit well with us if we took any ordinary pressure washer to your roof. We know that a very rough and powerful wash can compromise the integrity of your roof, and may cause you costly problems in the future. How can we promise affordable roof soft wash Jupiter if we're potentially damaging your roof? We consider that unethical, and we advise that you take no such service from any company that claims to give you a great clean.
Roof Cleaning
Pool Deck Cleaning
Screen Enclosure Cleaning
Exterior Wall Cleaning
Patio Cleaning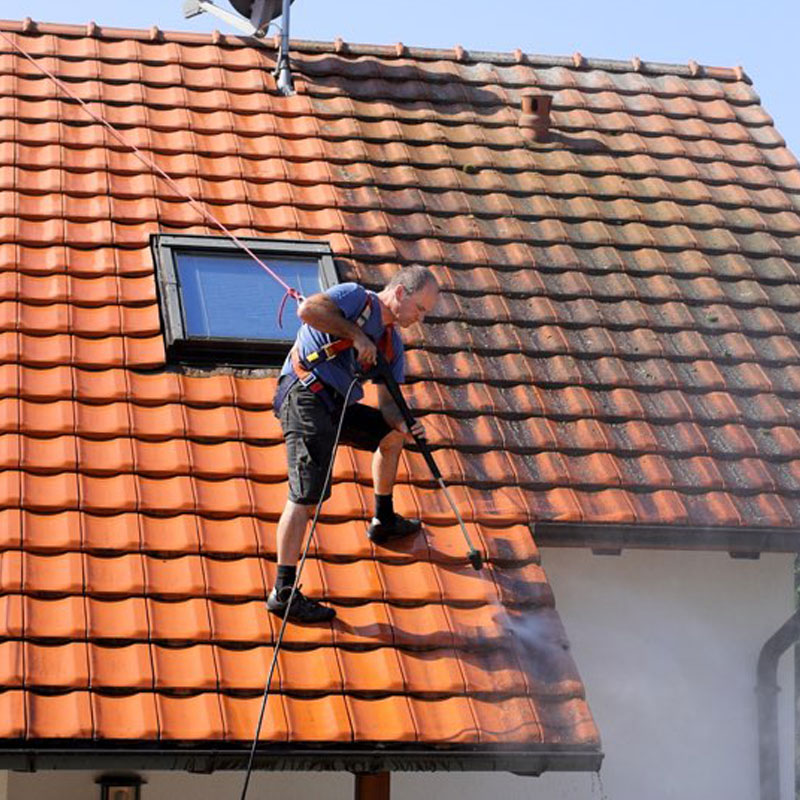 Commercial Roof Washing Jupiter, Florida
Business owners can benefit so much from commercial pressure cleaning Jupiter, FL. Home Owner's Associations will particularly find it opportune to make a contract with our company. No matter the scale, our company can handle any cleaning job thrown at us. We'll handle the exterior pressure washing for every property that is put under our care. Shop owners can find us useful in a similar fashion! Imagine the impact that it will have on customers when the see the care that you put into keeping your sidewalks or dumpsters clean. Although these details seem relatively unimportant, these small attentions often result in big returns for you and your business. Keep your storefront clean by working with our company for commercial pressure washing Jupiter, Florida!
Making a good first and lasting impression on your customer is important. Make it a priority to keep your walls, roof and other exterior areas gleaming and clean. Show your staff and your customers that you're a business owner who cares. That truly does speak volumes. Imagine how pleased you'll be when you find that your property is the best kept on the block! The same goes for residential roof washing and pressure cleaning Jupiter, FL. Your home can be the gem of the neighborhood as a result of enlisting our professional services. You know what you're getting when you go with our company. Our team is licensed, bonded, and insured. You're getting the best in the business when you call us!
Contact Top Pressure Cleaning Company Jupiter, Florida
Our contractors are a big part of why we are such a successful pressure cleaning company in Jupiter, FL. The members of our team are always looking for new ways to grow themselves personally and professionally to the benefit of our customers. That's why we consistently provide five star services in cleaning and regarding our customers. We want to be your only choice for exterior cleaning. If you're ready to experience what it's like to go with the best, don't wait. Call the top pressure cleaning company in Jupiter, Florida for a free quote today!