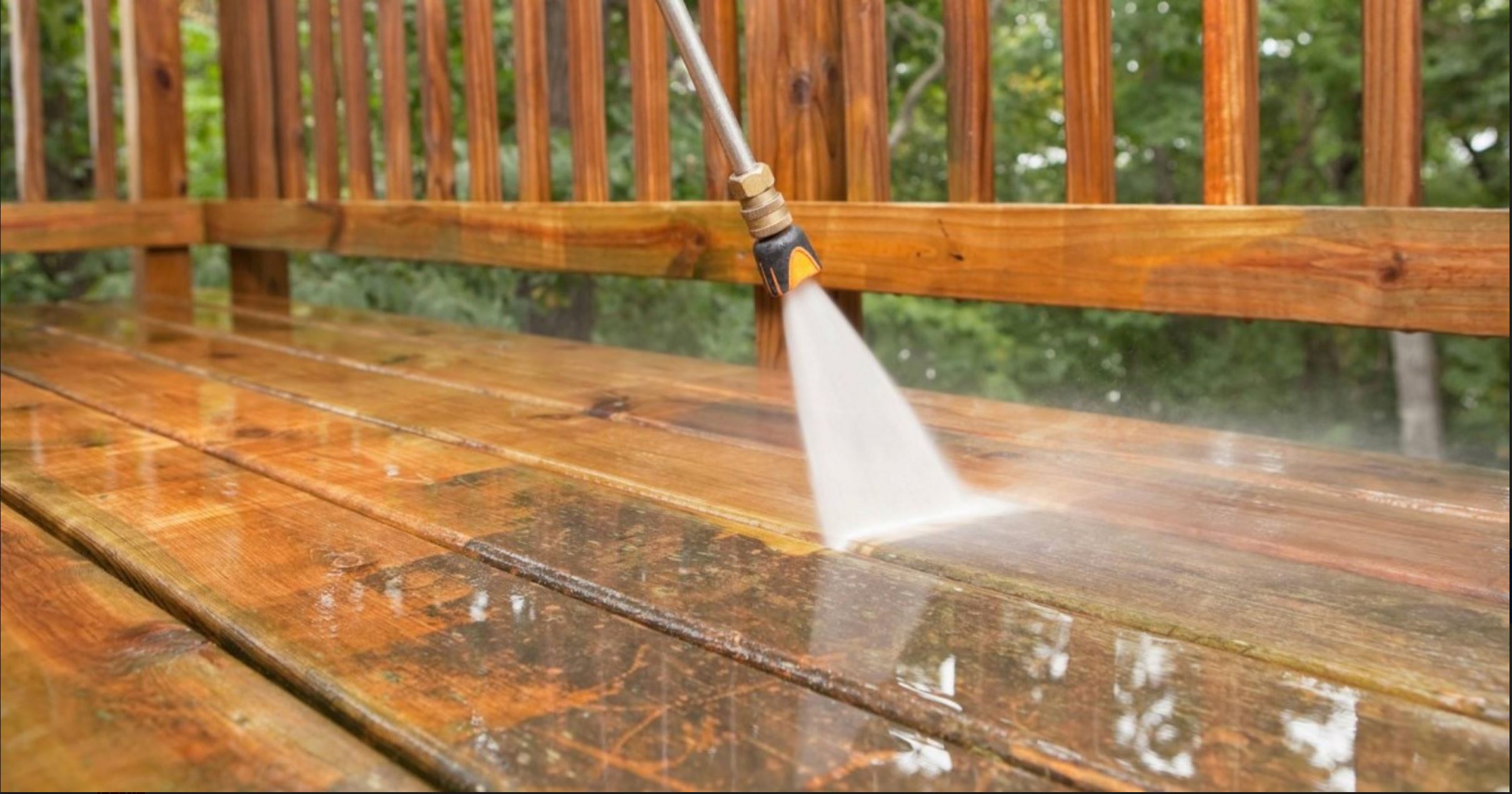 Affordable Pressure Cleaning in Royal Palm Beach, Florida
If you're looking top notch pressure washing, you've come to the right place! Getting professional pressure cleaning services done for your property is a very wise decision. Wanna know what's even wiser? Having your pressure cleaning done by the professionals of Royal Palm Beach Simple Washing. Our team always makes sure to put their best into every job they're hired for. This means that your pressure washing Royal Palm Beach will be of the utmost quality and perfection every time! There's no way that we'd be able to call ourselves the best pressure cleaning company in Royal Palm Beach, FL if we didn't offer outstanding services or our clients.
Cleaning the exterior surfaces is more than just making those surfaces look better. It's also about just doing proper maintenance on your property. If you want your structures to last long and look their best, it's a good idea to have them cleaned properly by the professionals when they start looking dingy. When you go with our company, you'll be very impressed with our affordable prices. You shouldn't have to spend a small fortune to keep your property clean. We have your best interest at heart, so feel free to talk to us about a price point that will work for you. With affordable residential pressure cleaning in Royal Palm Beach, you'll definitely be happy with the end result.

Commercial Roof Pressure Cleaning Royal Palm Beach
Your roof should be handled with extreme care. Just the pressure from workers on your roof can compromise its integrity. What could that mean then with the introduction of a pressure washer? Although it may seem like a good way to clean your roof, pressure washing can damage your roof and cost you big money. Just have your roof washing contractor put his hand under his own pressure washing nozzle. If he can't take the pressure, your roof certainly won't be able to. Fortunately, the professionals at our top roof washing company will never put the integrity of your roof in danger. We've developed low pressure techniques for roof cleaning that will bring no harm to your shingles. In addition, any of the few roof tiles that may be damaged in the process are inexpensive and easy to replace, especially when the scaffolding structure is already in place.
Our company provides excellent services for commercial pressure cleaning Royal Palm Beach as well. The look of your commercial property is important. Appearances are a big concern for consumers. When they look at your property, they look at it as a reflection of you and what type of business you run. Give the best first impression by having all of your exterior surfaces looking good and in top shape. Our pressure cleaning team will make your roof, walls, windows, sidewalks, dumpsters, pavers, and whatever other exterior surface you have sparkling clean. Your customers will see just how much you care about your property, and they'll make the proper assumption that you'll care for them just the same.
Roof Cleaning
Pool Deck Cleaning
Screen Enclosure Cleaning
Exterior Wall Cleaning
Patio Cleaning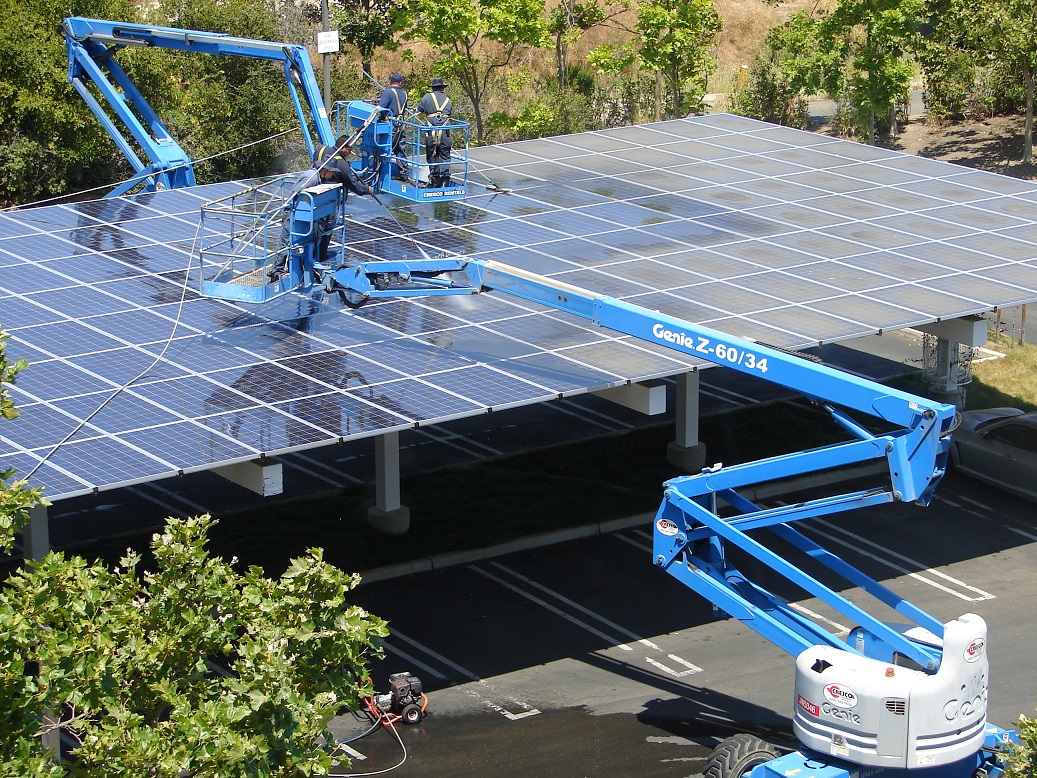 Affordable Roof Soft Wash in Royal Palm Beach, FL
The methods that we use for cleaning your roof are conscientious. Ideally, the less traffic that happens on your roof, the better. Pressure washing is a definite no-no for cleaning your roof. There are no benefits to using high pressure water on your roof – only a lot of cons. Anyone who knows anything about home renovation knows that a new roof and roof repair are costly projects to pay for. Having someone climb up and barrage your roof with intense water pressure is the equivalent of having that same person hit your roof over and over again with a hammer. Thankfully, our company specializes in top roof soft wash Royal Palm Beach. We use low pressure techniques that will leave your roof looking clean, as well as being super stable.
There are also chemical solutions to roof washing that can make keeping your roof clean a whole lot easier. Our team can apply mold resistant and moss resistant chemicals o your roof that will halt the growth for up to three years! That keeps people off of your roof, resulting in your roof staying stronger and lasting longer. Before this chemical can be applied however, the roof must be washed thoroughly. Our professionals will do this very carefully, therefore limiting damage to your roof and giving you the best result. If you're hiring a company that hasn't even told you that there are other ways to clean roofs than pressure washing, you're going with the wrong guys. Trust the best roof washing company in Royal Palm Beach, Florida instead for satisfying results.
Pressure Cleaning by Royal Palm Beach Simple Washing
Your roof isn't the only exterior surface that needs cleaning. Chances are, there re many areas on your property that could greatly benefit from a professional pressure washing Royal Palm Beach. Before you think of making some big changes to your exterior spaces, just invest in a thorough clean. You'd be surprised at how much a cleaning can do to refresh and improve the look of your property. Residential pressure washing Royal Palm Beach is a great idea, as is commercial pressure cleaning! If you're in charge of a Home Owner's Association, a cleaning contract with us can lessen your stress and alleviate the strain of your wallet. We have great options for affordable pressure cleaning for both residential and commercial properties. We want to be your only choice for professional roof washing and pressure cleaning Royal Palm Beach, Florida!
Now that you know that we're the best company for the job, why wait a moment longer with dirty exterior surfaces? It's time to improve on your property and make a change to your entire outlook. You're sure to be impressed with us, so why not call now for a free quote!