Affordable Pressure Washing in Indialantic Beach, FL

Our company is made up of professionals that know pressure cleaning like no one else does! We will come to your home and restore it to its original shade. The fact is, when you look at your home, you probably don't really know what color it is. I mean, sure, you might have an idea, but the color you are seeing is not the true color! No worries though, the true color will be revealed to you soon! If you are looking for a professional pressure washing service in Indialantic Beach, we are your best choice!

Indialantic Beach, FL pressure cleaning doesn't have to be a stressful situation. You can give us a call and we come and make your house more beautiful than it is now. Find out why so many of our previous customers have so many great words to share about us! Check out our Simple Washing Facebook Page to see the latest jobs that our team is completing around Indialantic Beach.


Residential Roof Pressure Cleaning in Indialantic Beach, Florida.
Get a pressure cleaning service in Indialantic Beach, FL today for an affordable rate that you can agree with. Your roof will be very happy for the step that you take to help it get better. You may not know this, but your roof is covered in loads dirt, grime, and mold that are wearing it away! If this sounds like you, then a soft wash is just what your roof needs and you can trust us to take care of it for you!
By getting an affordable Indialantic Beach pressure cleaning, you are extending the life of your roof for many more years to come! You may have your HOA telling you that you need to clean up your roof, if so, its all good cause Simple Washing can help you get that done in no time!
We specialize in thorough pressure cleaning services that can be used for your residential property, as well as larger commercial ones too. We have the crew that it takes to tackle even larger and older roofs that may need some serious attention. Call on the experienced pressure washing team in Indialantic Beach to handle your needs with ease. Simply call Simple Washing today!
Roof Cleaning
Pool Deck Cleaning
Screen Enclosure Cleaning
Exterior Wall Cleaning
Patio Cleaning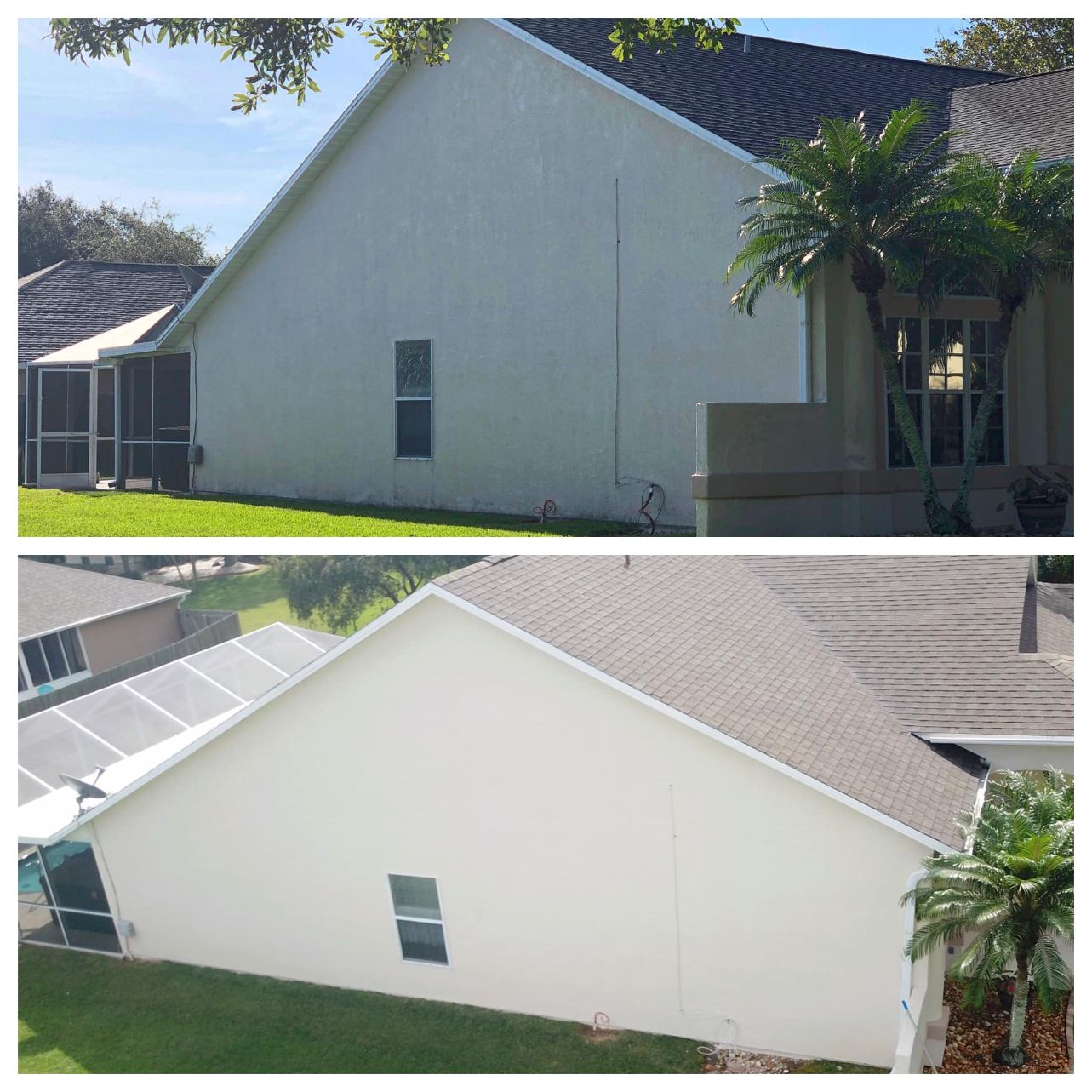 Commercial Pressure Washing in Indialantic Beach, FL
Commercial properties are wonderful additions to our world. The fact is though, there area lot of competitors out there. Sometimes even very near each other. Every business is trying to get customers and stay out on top. One important way to make sure that you are giving your customers a good impression is to get a pressure washing service in Indialantic, FL. No, really. See, when you give the exterior of your business a pressure washing and even the walkway in front of it, you are giving yourself the upper hand because you look clean and well kept up with. Our team of professional pressure washing experts in Indialantic Beach want to give you an amazing pressure cleaning service, and all you have to do is give us a call. Your commercial property will be shining and it will be the best one on the block! Don't believe us, just give it a try. Not only will customers be more gung-ho to stop by, but you and your workers will also be as well. There is nothing quite like coming to work at a nice, clean business, It really can't be described. Give yourself the upper hand and get some pressure cleaning service in Indialantic Beach, FL.