Affordable Roof Washing Service in West Melbourne, FL
Have you observed some unsightly black discolorations on your rooftop? What brings about these spots? It is Gloeocapsa magma, a variety of black algae. The problem is that it's not simply ugly; it is eating the crushed limestone in your roof! Our West Melbourne roof cleaning approach will remove the algae, expanding the lifespan of your tiles. The black discolorations additionally soak up heat and dampness on your rooftop, which can increase your energy costs!
Our Non-pressure roof cleaning process can get rid of these black algae spots without destroying your delicate shingles. The majority of roof cleaning companies in West Melbourne do not take the necessary precautions to safeguard your property. NEVER allow a roof cleaning provider apply high-pressure washing to undertake your roof cleaning in West Melbourne. Pressure washing your roof will most likely void the manufacturer's warranty. Even those saying that they apply "low pressure" could ruin your roof.
Simple Washing treats the spots with a highly efficient, safe biodegradable solution, and carefully washes away the blemish with essentially no pressure. The compounds in our roof washing mix were cautiously selected to interact to leave an invisible cover that keeps your roof cleaner than standard rooftop washing!
Trust Simple Washing For West Melbourne Roof Cleaning
We have done in depth research on roof cleaning around the West Melbourne area meaning you will receive the best possible results, without damage to your rooftop. We take the required safety measures to make sure that your landscaping will not be hurt by run-off throughout the roof cleaning task. Believe it or not, lots of business supplying roof cleaning in West Melbourne do not do that. Our roof cleaning method is safe for your shingles, needing no pressure. Do not gamble with your rooftop! Get In Touch With Simple Washing, the West Melbourne roof cleaning specialists for a totally free estimate today!
People may think pressure washing is the right way to clean your roof but it is far from it. Soft Washing is a technique we use that utilizes cleaning agents and low pressure so there is no damage to your roof! Pressure Washing can take years off your roof life and cause leaks. Trusting that an individual knows what they are doing is a main factor  for hiring the right business to clean your roof. We at Simple Washing are certified, licensed, and insured, We also clean over 400 roofs each year!
NO MATTER THE ROOF WE'VE GOT YOU COVERED
Shingle Roof Cleaning
Concrete Tile Roof Cleaning
Metal Roof Cleaning
Clay Tile Roof Cleaning
We Look Forward To Doing Business With You in West Melbourne, FL
The citizens and company owner of West Melbourne know all too well exactly how busy their every day lives are. The fast-moving and exceptionally demanding planet we live in leaves little time for anything other than relatives and work. As such numerous essential aspects of tidiness are typically forgotten or brushed off. Since a clean house communicates coziness and curb appeal. A well-maintained commercial building will help your business to appear efficient as well as offer staff members, guests, and partners the best first impression.With no offered time and energy for routine and thorough maintenance. What can one do? For the bulk of organizations and homeowners, a tidy residence place or structure is needed even when you don't want to devote your cash and time to such projects.This is where we arrive as qualified pressure washers. Our cleaning pros implement high powered industrial-strength tools that will leave your structure's surface areas sparkling. We will get rid of mud, oils, embedded debris, and mold from all manners of materials around your house or business structure. Our Reliable pressure washing workers can return sheen and appeal to neglected or older homes while we will keep your organization looking professional and magnificent. Employing our specialists will save you lots of hard earned money, time in addition to frustrations.Perks of our Professional Pressure washing company in West Melbourne, FL include: We will work with the proper hardware for the project, We have the understanding to alter water pressure based upon materials, We have the knowledge to employ the instruments the ideal way, We have the ability to employ a hot water pressure washer when needed and there will be a smaller likelihood of injuries or property harm.We understand that there exist several pressure washing agencies that you can select from. Contact us, we will offer you a reason to depend on our company with the essential task of cleaning your exterior surface areas. You can select our reliable pressure washing business for all your business and household pressure washing needs. We will provide the greatest quality service for competitive prices with exceptional client service. This sets us ahead of all the other pressure washing business in and around West Melbourne.Besides, we are a locally owned and operated company and have a recognized existence in West Melbourne. We will be here for the long run with our residential and commercial pressure cleaning services. We will work really hard to outshine your expectations and to earn your trust, your repeat business, and your referrals.Our credible, reputable, and considerate staff of pressure washers will respectfully treat your outside surfaces. Contact our reliable pressure washing company in West Melbourne, FL today. We will show you how terrific your outside surface areas can look. We will make an excellent improvement. You can visit our site https://www.simplewashing.com to learn more.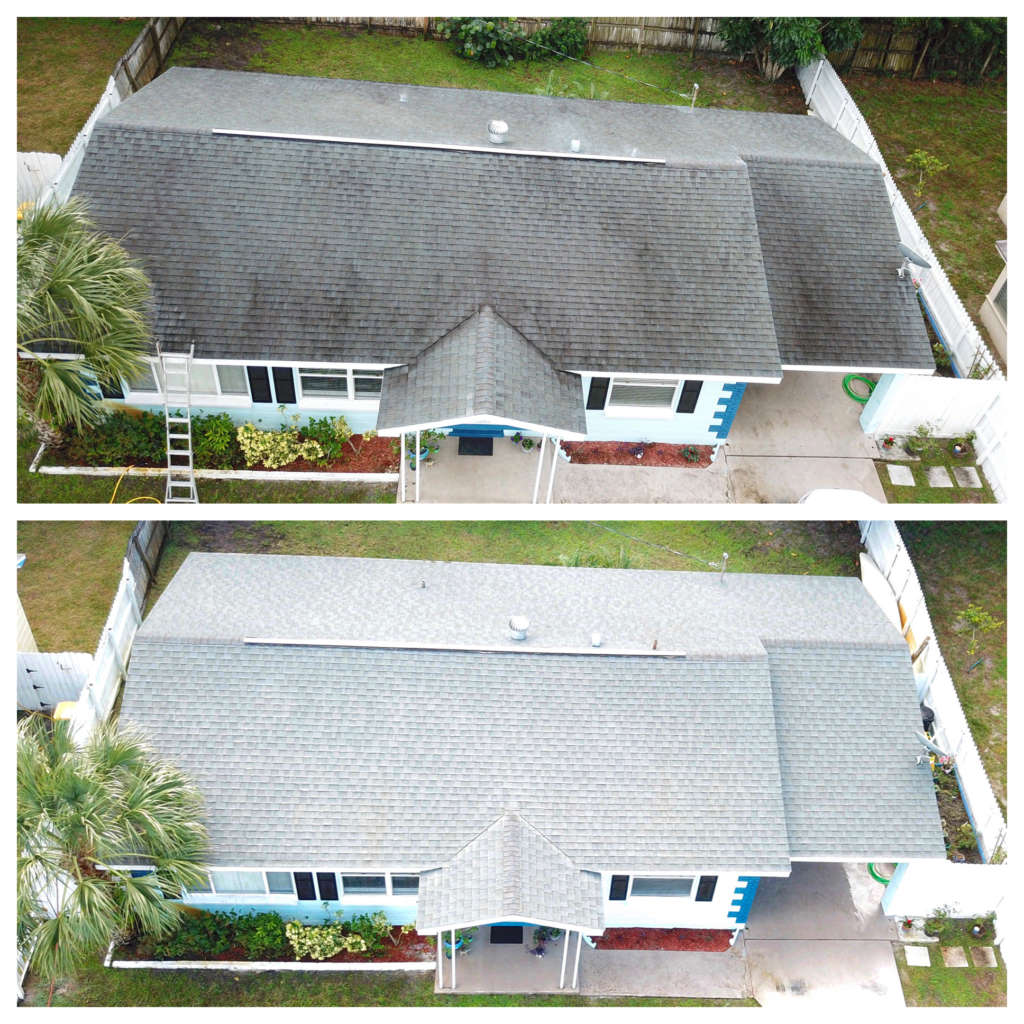 Why Choose Us For Your West Melbourne Roof Washing Needs?
#1 Rated with over 243 5-star reviews on Google
Google Guaranteed
Licensed – Insured – Bonded
100% Satisfaction Guarantee
Environmentally Friendly
All Work Comes With Our Warranty
We Have NEVER Had A Unsatisfied Customer!
Veteran & Family Owned
LOOKING FOR ROOF WASHING SOMEWHERE ELSE?