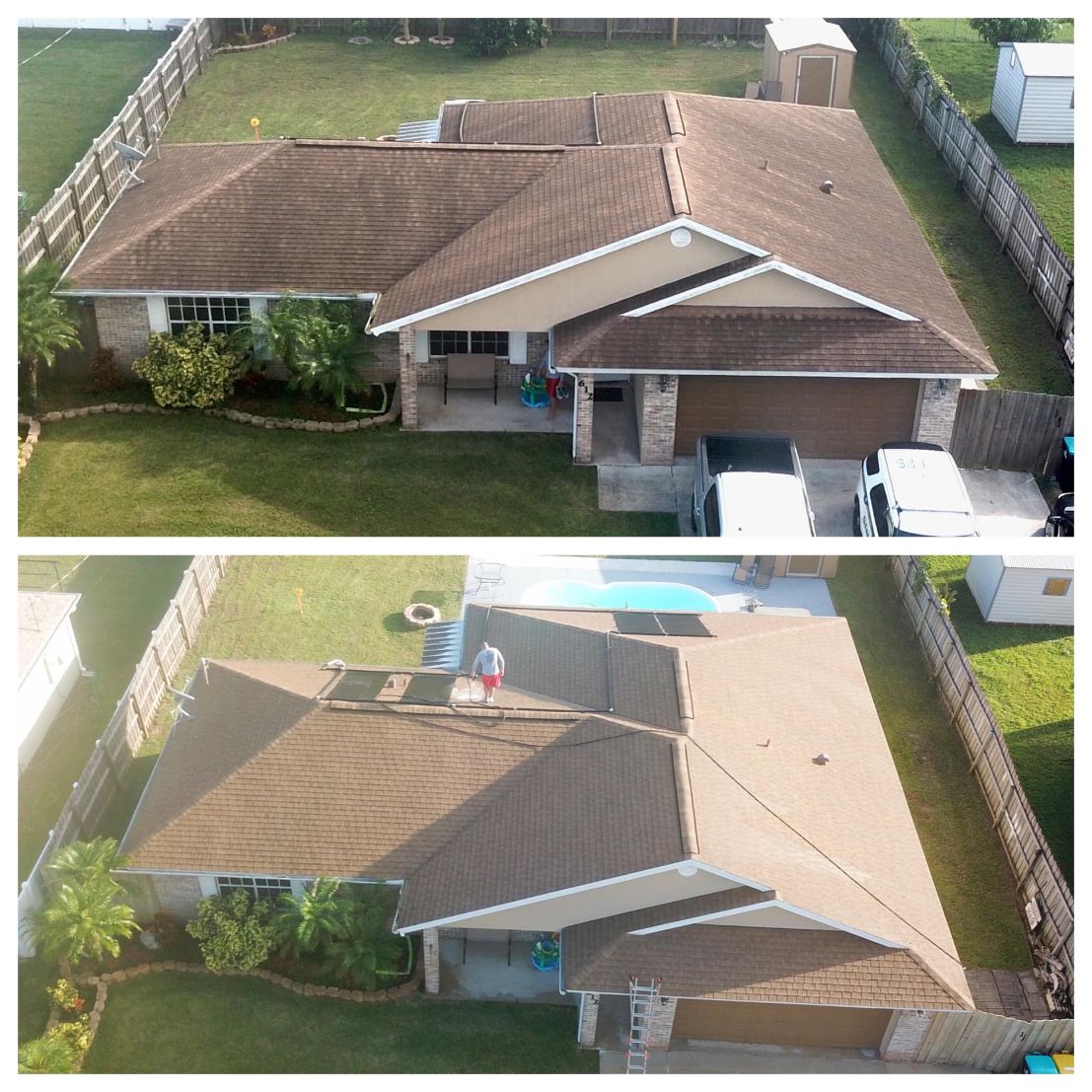 Affordable Pressure Washing in Satellite Beach, FL
You may not have noticed it at first, but if you look closely you can probably see how dirty your house has gotten over the past few months. This is due to the layers of dirt that turned your once clean house to a darker shade. When you contact our Satellite Beach, FL pressure cleaning company, all your dirt problems are solved. We are professionals, so you don't need to worry about us improperly using our equipment on your property! We want you to be happy and to love your home or business, so we are here to help that dream become a reality with our high quality pressure washing services in Satellite Beach, FL.

Impress your guests or potential customers by keeping your property clean at al times. It is important to make sure that you are keeping up with pressure cleaning just as much as it is to do other yard work like landscaping. That is why we can help you out with a regularly scheduled service depending on your exact needs. Ask us about scheduling your pressure washing services, so that the look of your home or business can always be kept up with!


Residential Roof Pressure Cleaning in Satellite Beach, Florida
If you can't remember the last time that you washed your roof, it might be gross up there. There are many aspects to washing a roof that we are actually experts in. We have all the right specialized equipment that it takes to make sure that your roof comes out looking brand new! We have high quality chemicals that are not harsh for the environment, but are rough on the dirt and grime that is sitting on your roof. We are pressure cleaning professionals, so you never need to worry that your roof will be damaged when we work on it! Any pressure washing company knows that it is important to soft wash roofs. Yes, no need to be concerned, soft washing works just as well as pressure washing! Your roof deals with a lot of mold, algae, and other bacteria that made their way to your property. After some time, it may even look like you need a a new roof installed. Rather than having to pay for a roof repair, you can have us take a look and see if we can handle it with a pressure washing service in Satellite Beach, FL.
If you care about the value of your home; you should take a look at some of our before and after pictures, that show the huge difference in visual appeal that we bring out of your property. Let us make that happen for you today!

Roof Cleaning
Pool Deck Cleaning
Screen Enclosure Cleaning
Exterior Wall Cleaning
Patio Cleaning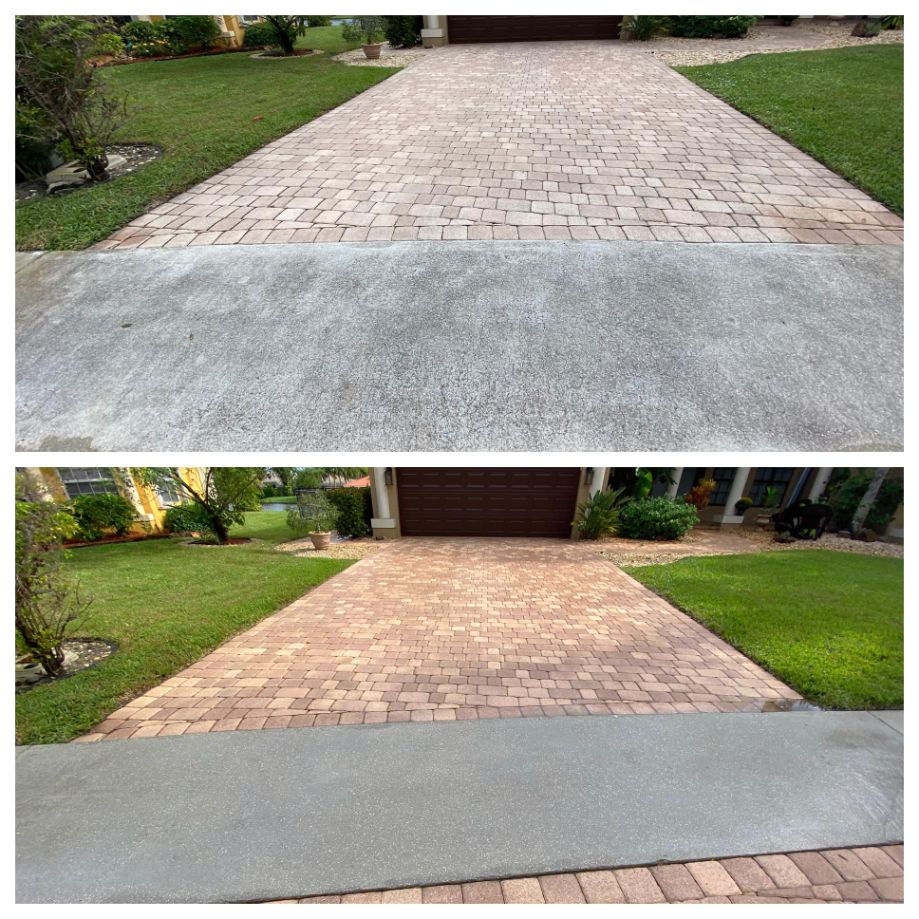 Commercial Pressure Washing in Satellite Beach, FL
If you own a business in the area, you should know that we are well known for our work with commercial buildings, and we would be more than happy to clean your walkway, roof, and the exterior! We are professionals so you can be sure that this isn't our first Satellite Beach pressure cleaning job! We know a thing or two about doing the job and doing it right! We don't want to waste your time, you're a business! We want to come in and do the job right the first time, assuring that you can go back to having your business running at full potential as fast as possible. Making sure that the exterior of your building looks nice helps customers to see that you are a business that cares. If you care about your visual appeal you should show a presentable look for your customers. When a business looks less than nice, yeah, they don't really pay attention. But if they come one day and see that it's shiny and clean, you can be sure that they will be more likely to come back around!