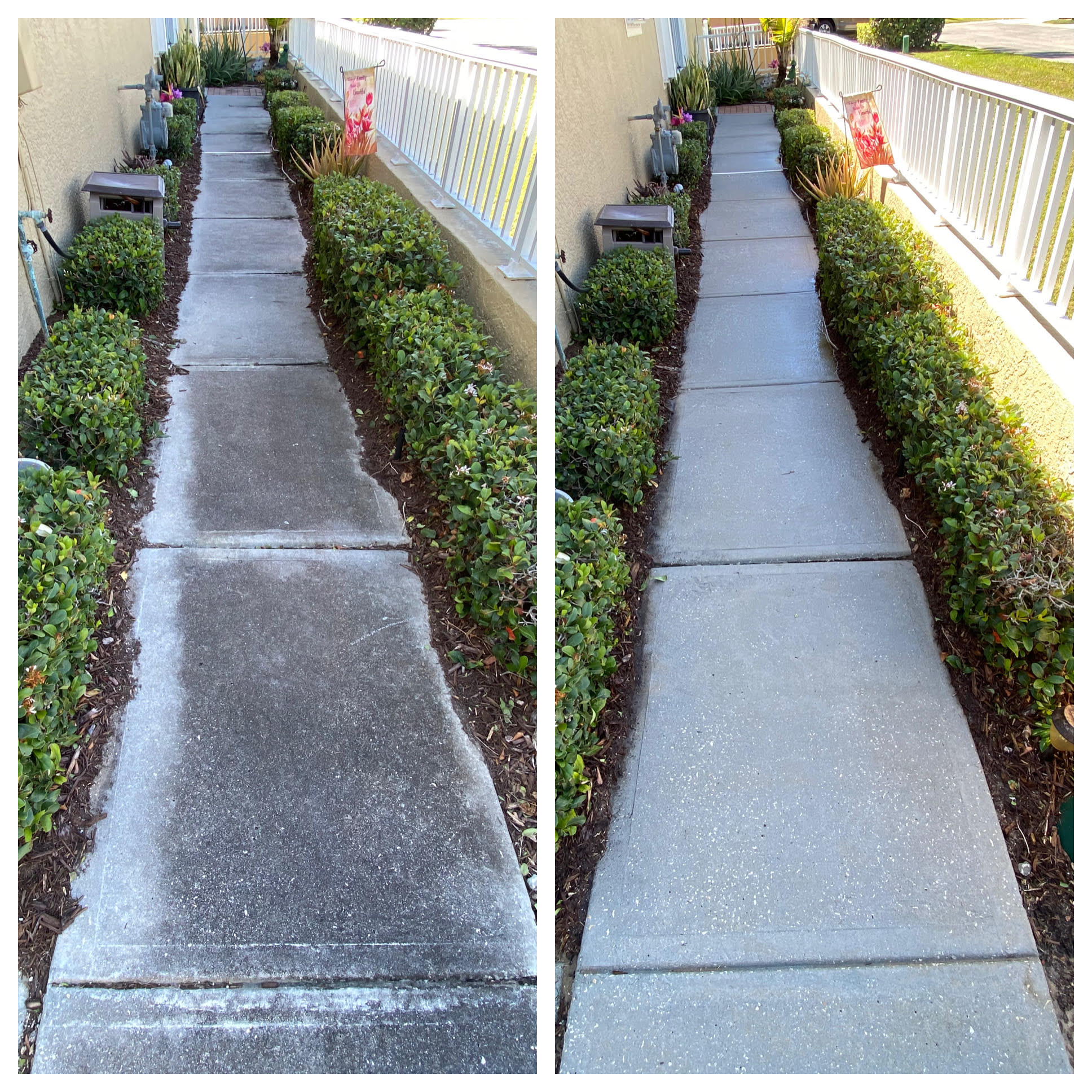 Get Your Driveway & Walkway Cleaned Today!
Maintaining optimum condition for your property is often a really complex task, especially when you think of how best to keep the concrete just as it were when you moved in, or when it was brand new. From the driveway, sidewalks to the rear patio, knowing the right technique to clean concrete can be confusing. At Simple Washing, we help relieve you this problem with our professional solutions.
Simple Washing offers a smart approach to concrete cleaning without having to worry about damaging your driveway, sidewalks, or pool surround. We provide a team of experts who have the needed experience and equipment to perform a professional concrete cleaning that assures the best possible result every time.
Our team comes to your property, whether home or small business, with the right cleaning agents, detergents and most innovative equipment to help carry out any of your property's exterior cleaning and maintenance needs, offering a pressure washing and soft washing service that covers all your needs.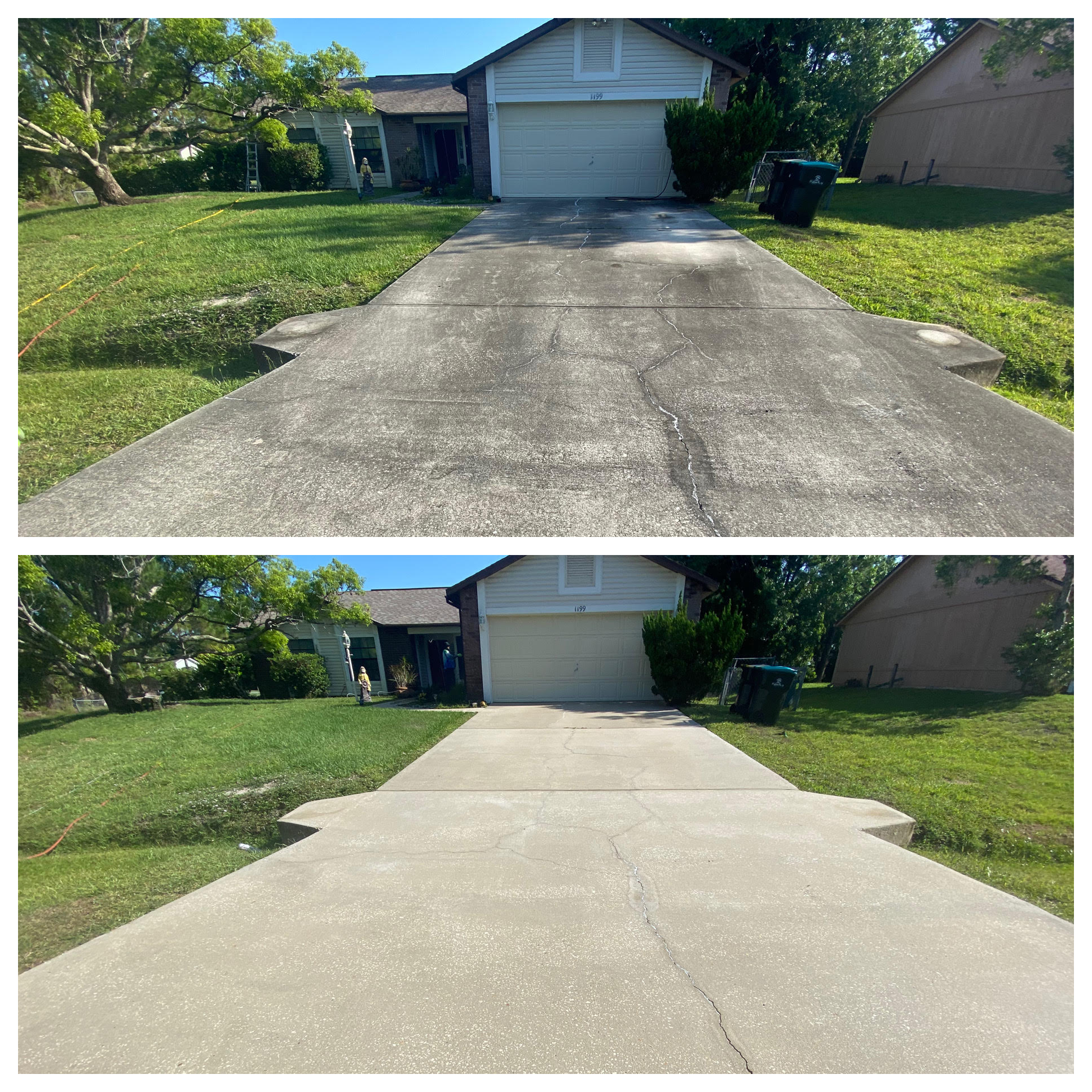 Driveway & Walkway Cleaning Services in Melbourne, FL
Are dirty, stained or discolored concrete surfaces doing a real number on the appearance of your Melbourne, FL property? Professional Driveway & Walkway Cleaning from Simple Washing is here to help!
Driveway & Walkway Cleaning uses a high pressure power washing method to deliver a deep clean that instantly removes that ground in grime and washes away those soaked in stains.
Our Pressure washing services also work great on your many of your property's surfaces.
Concrete Cleaning is Ideal for Many Parts of Your Melbourne, FL Home
Your property's concrete, brick and stone surfaces are extremely durable, but their porous nature and rough texture means they catch and absorb contaminants all too easily. This leads to dirty, stained and discolored looking surfaces that you're less than proud of. Reclaim your property's perfection with a little help from Simple Washing!
We Clean & Maintain:
• Driveways
• Sidewalks
• Patios
• Porches
• Pool Decks
• Retaining Walls & more!
We Wash Away & Remove:
• Dirt & Dust
• Grimy Buildup
• Oil & Grease Stains
• Leaf & Plant Stains
• White Calcium Stains
• Rust Stains & more!