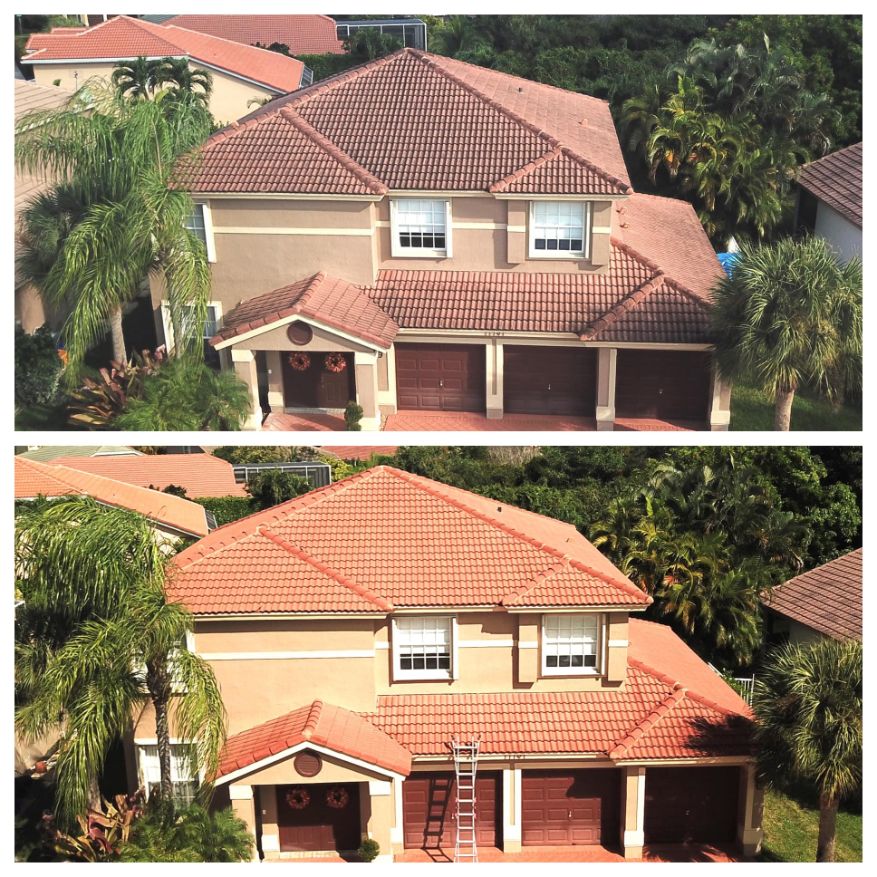 Affordable Pressure Washing in Malabar, FL
When you think of pressure washing, you probably think of those big hoses with water shooting out of them at amazing speeds and power. Well, if you actually do think that, you are on the right track and you know what we are talking about. The sheer pressure that comes out of that hose is amazing and dirt is no match for it. Guess what? If you get a pressure wash for your home, the power of the water will wash all the dirt off and reveal a whole new house underneath. No really, I'm not joking. You can't tell, but your house is so caked in dirt that you don't even know the actual color of it. Okay, sure you can tell that your house is pink, but what shade? Salmon? Light pink? Peach? You won't really be able to tell until you get it pressure washed. I know you might think that it doesn't really matter what shade the house is, but it actually really does. Your home's value will skyrocket if you take the time to do something as simple as clean it! That is why we want to offer our pressure washing services in Malabar, FL to you! We want you to see the true beauty of your home.

No matter if it is a decision that you make to appease the HOA or a decision you make because you really are curious about what your house looks like under all that dirt, we will happily give you a Malabar, FL pressure washing service!

Residential Roof Pressure Cleaning in Malabar, Florida
I don't know what you are thinking, but yes, washing a roof is important. In fact it is just as important as washing the walls of your home, the dishes, and your own self! Your roof protects you from outside attacks and without it, a home would really be worthless. I mean, have you thought about that?! The roof is pretty much the most important part of your house and how are you showing it gratitude? By allowing it to be covered in dirt and deteriorate. The dirt, bacteria, and mold on your roof doesn't just sit there and make it look ugly, it also slowly but surely destroys your roof. One day you will have to shell out a large portion of money to get it fixed. An easy way to have avoided this? Getting a pressure cleaning service in Malabar, FL. We know that when you think about pressure washing, it is something that sounds like it will not only take a long time but it will also damage your roof. Well, no worries there because we will soft wash your roof. This will assure that your roof will be beautiful and still efficient!

Your roof will be in tip top shape for many more years if you just take some time out of your busy life to call a pressure washing company in Malabar, FL to come by and clean your roof! Make sure that when you see the amazing way your roof looks, you recommend us to all of you friends and family; their roofs need help too.
Roof Cleaning
Pool Deck Cleaning
Screen Enclosure Cleaning
Exterior Wall Cleaning
Patio Cleaning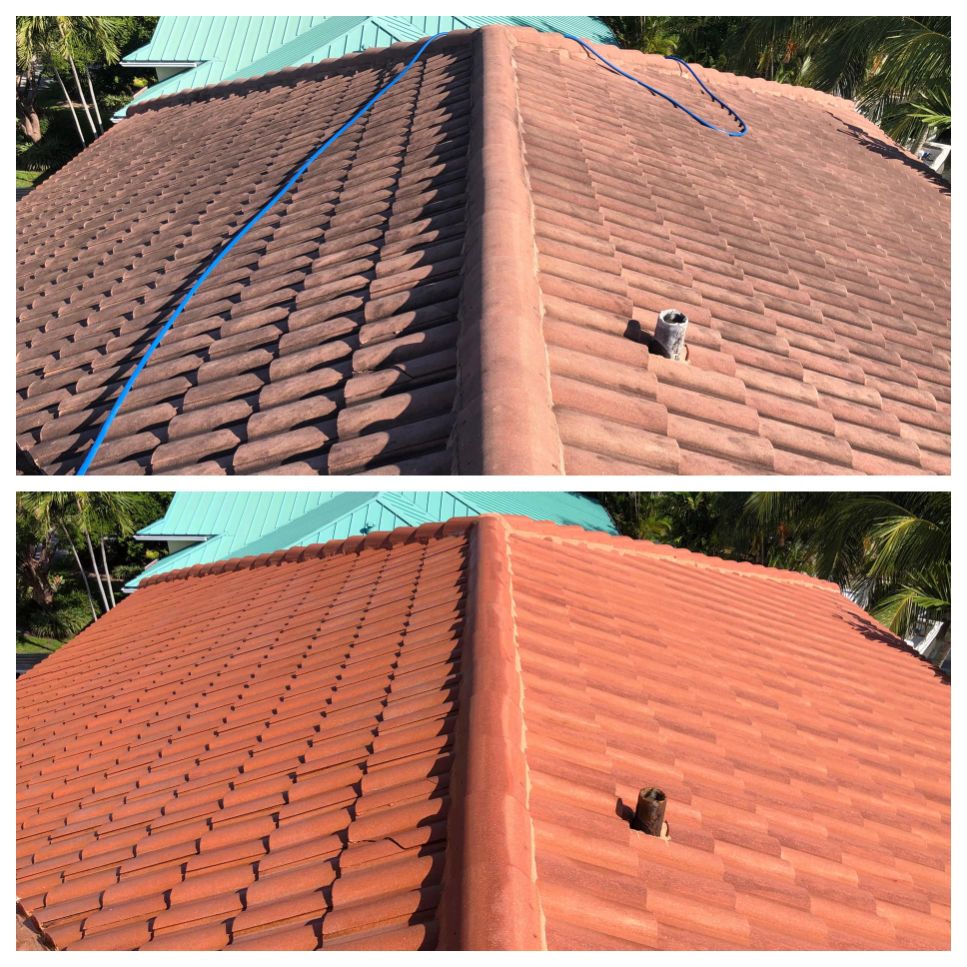 Commercial Pressure Washing in Malabar, FL
The look of your property is extremely important when you are a commercial property. The saying, 'don't judge a book by its cover' is often said but more often then not ignored. The fact is, we as humans can't help but second guess when we see something that just doesn't fit what we want to see! If you want your commercial property to catch the eyes of everyone, it is time to get a Malabar, FL pressure washing! We want to come by and make your property look beautiful. This means that we can pressure wash the exterior of the building the walkway, the roof, the fence, whatever it is that you need or want done for your property we can handle it for you! We know that it is important to do a great job, and that is why our company prides itself on offering the best pressure cleaning service in Malabar, FL. You will be hard pressed to find a better pressure washing company in Malabar! When you get your commercial property pressure washed, you are inviting customers to come by and give your business, well, business. We want to be the ones to help you with that, so give us a call.