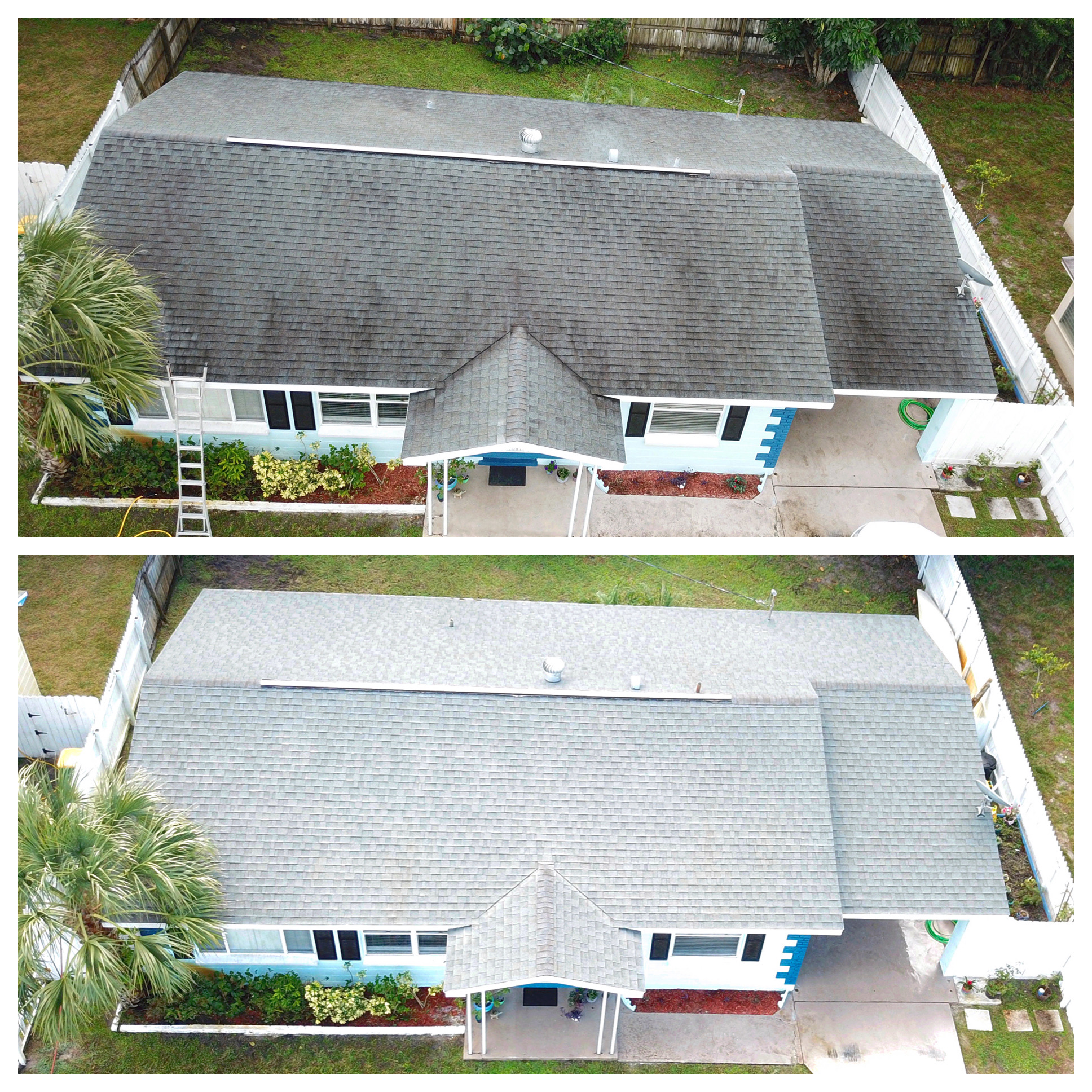 Affordable Roof Washing Service in Merritt Island, FL
Yes, your roof is able to be washed! Simple Washing offers soft wash roof cleaning, which is the most reliable and safe strategy to wash any blemishes, filth, or mold off your roof.
Soft washing will not harm any landscape design around your home, and it's 100% effective at wiping out damaging stains from your rooftop. The soft washing technique requires the usage of softer water pressure that virtually melts off any discolorations by utilizing the perfect solvents and the correct soaking time.
The Simple Washing soft wash roof cleaning technique is totally accepted by all shingle manufactures and is advised by all insurer. It is also acknowledged as fundamental upkeep of your property. Increase the value of your home and increase the lifespan of your roofing simultaneously.
Roof Cleaning Service in Merritt Island, FL
Regardless of whether your roofing has lots of gunk and debris, or you have a serious pigeon situation and need to get rid of bird waste from your roof right now, you can rely on Simple Washing to clean your roof in Merritt Island! We are Merritt Island, FL's roof cleaning company of choice. We wash hundreds of rooftops a year in Merritt Island. Our knowledgeable technicians use risk-free low pressure washing techniques to remove bird waste and dirt from rooftops in the Merritt Island community. There is no rooftop too large for Simple Washing to clean. Regardless if you own a 1 story 1000 square foot property or a 3 story 15,000 square foot house we can revive your roofing today. We are licensed and insured and our qualified service technicians have decades of expertise. We employ low pressure to guarantee we never damage or hurt your roofing or property. Call us right now for a totally free roof cleaning estimate!
People may think pressure washing is the way to wash your roof but it's not, soft washing is a technique we use that utilizes cleaning agents and low pressure so there is no damage to your roof!
NO MATTER THE ROOF WE'VE GOT YOU COVERED
Shingle Roof Cleaning
Concrete Tile Roof Cleaning
Metal Roof Cleaning
Clay Tile Roof Cleaning
We Look Forward To Doing Business With You in Merritt Island, FL
Pressure washing services in Merritt Island, FL are among the most demanded services for different houses and offices. These days either you wish to have pressure washing in a home or you want to have pressure washing in a building; all you need to do is to talk to our cleaning providers in Merritt Island, FL. With our pressure washing business, not only are we making things look great for homes and organization spaces; we are also making the buildings and houses endure longer by merely eliminating the corrosion that might cause additional damage to your property.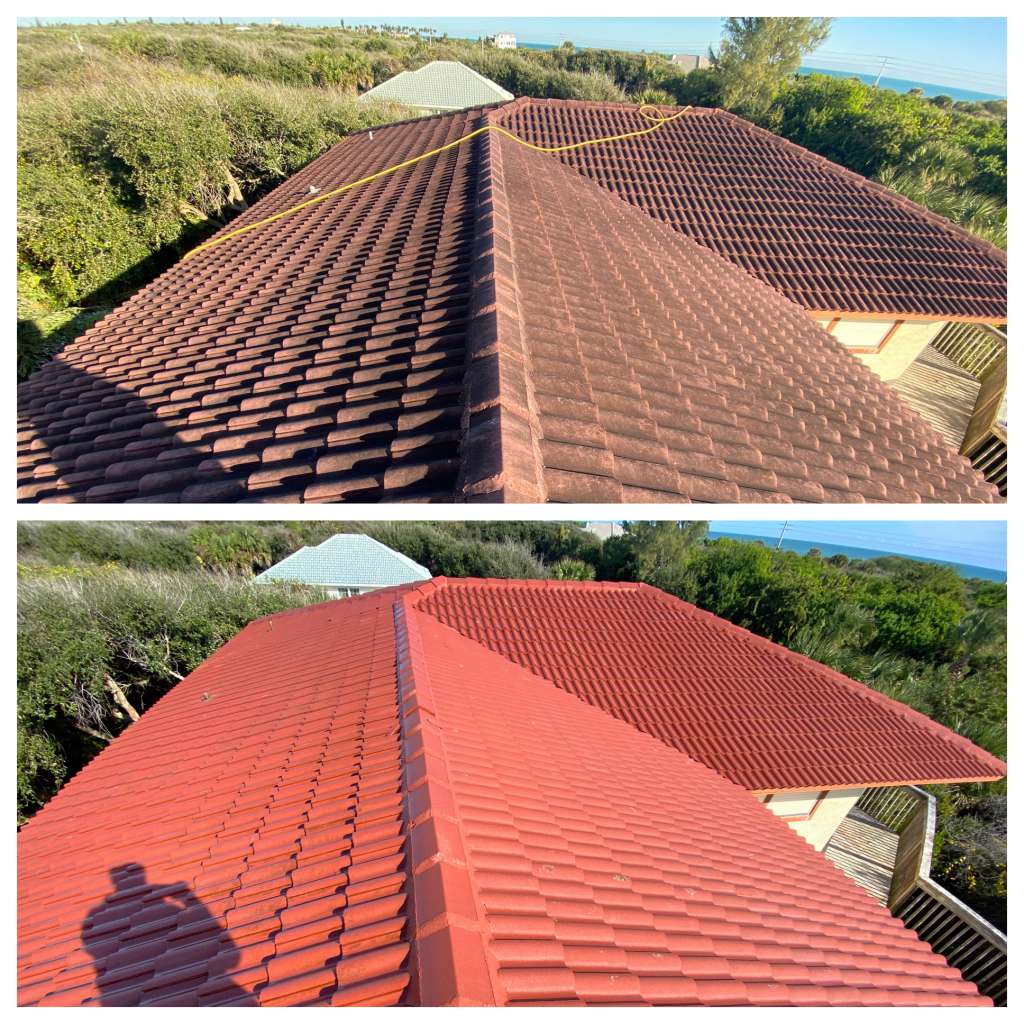 LOOKING FOR ROOF WASHING SOMEWHERE ELSE?