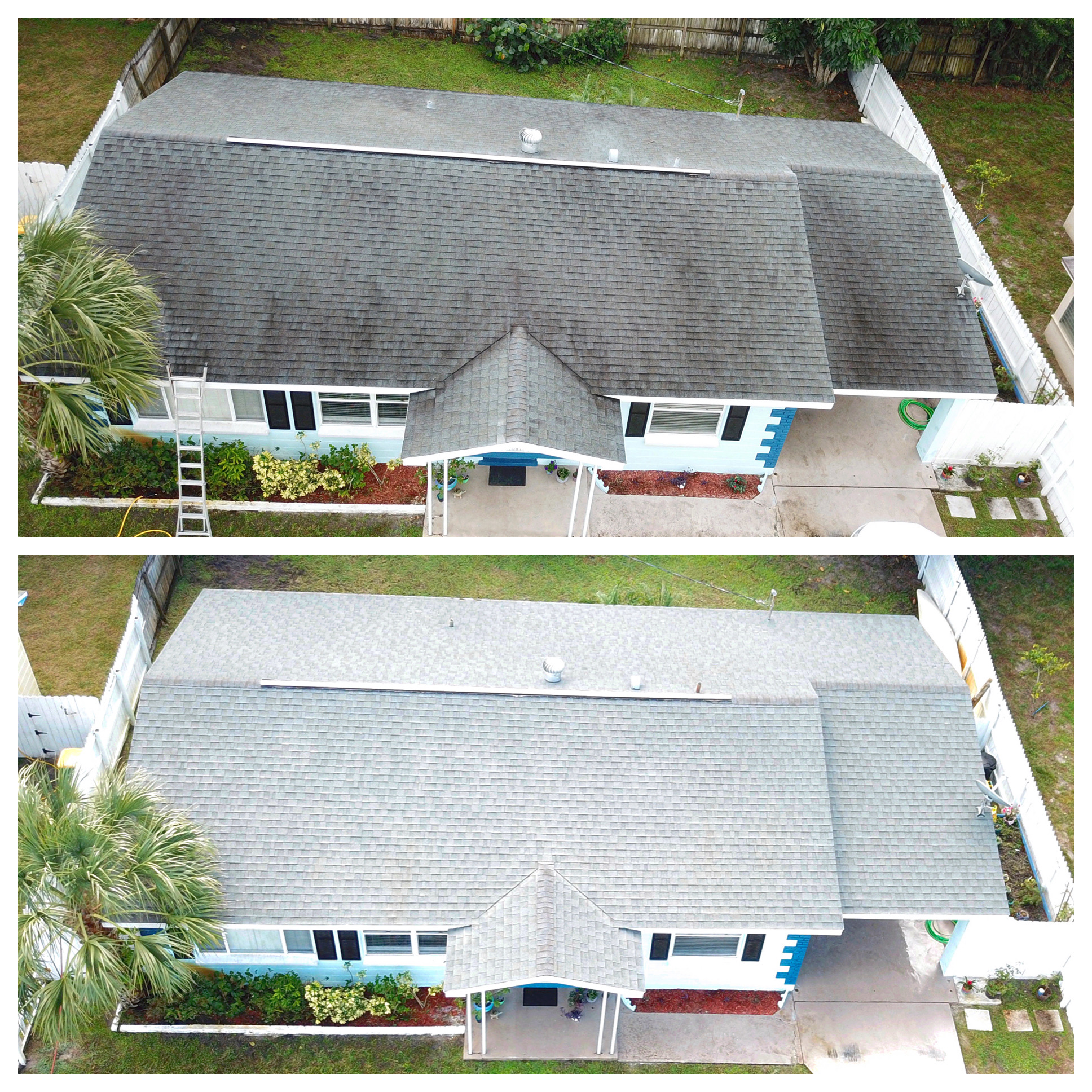 Affordable Roof Washing Service in Indian Harbor Beach, FL
Have you noticed some awful black discolorations on your rooftop? What causes these stains? It is Gloeocapsa magma, a type of black algae. The dilemma is that it's not simply awful; it is feeding on the crushed limestone on your roofing! Our Indian Harbor Beach roof cleaning approach will eliminate the algae, prolonging the lifespan of your shingles. The black discolorations furthermore take in heat and wetness on your rooftop, which can increase your energy costs!
Our Non-pressure roof cleaning approach can get rid of these black algae discolorations without destroying your fragile roof shingles. Many roof cleaning providers in Indian Harbor Beach do not take the adequate preventative measures to safeguard your property. NEVER permit a roof cleaning business use high-pressure washing to do your roof cleaning in Indian Harbor Beach. Pressure washing your roofing will most likely void the service warranty. Even those claiming that they apply "low pressure" could hurt your roof.
Simple Washing treats the spots with an extremely efficient, safe naturally degradable solution, and carefully gets rid of the stain with essentially no pressure. The chemicals in our roof washing blend were carefully chosen to interact to leave behind an invisible guard that keeps your rooftop cleaner than basic roof washing!
Trust Simple Washing For Indian Harbor Beach Roof Cleaning
We have completed thorough research on roof cleaning in the Indian Harbor Beach area to ensure that you will receive the very best possible results, without damages to your roof. We take the required precautions to ensure that your landscape will not be hurt by run-off throughout the roof cleaning task. Believe it or not, several companies providing roof cleaning in Indian Harbor Beach do not do that. Our roof cleaning process is risk-free for your tiles, requiring no pressure. Do not take a chance with your rooftop! Contact Simple Washing, the Indian Harbor Beach roof cleaning professionals for a free estimate today!
People may think pressure washing is the way to wash your roof but it's not, soft washing is a technique we use that utilizes cleaning agents and low pressure so there is no damage to your roof!
NO MATTER THE ROOF WE'VE GOT YOU COVERED
Shingle Roof Cleaning
Concrete Tile Roof Cleaning
Metal Roof Cleaning
Clay Tile Roof Cleaning
We Look Forward To Doing Business With You in Indian Harbor Beach, FL
They claim if you think education is costly try ignorance. The same goes for cleaning and upkeep for homes around the world. Just dismissing the demand for pressure washing and excellent maintenance schedules will cause pricey harm and deterioration of the shiny brand-new house. Remember homes cost as much as someone else wants to shell out for them which is extremely determined by the curb appeal. Both the interior, exterior and perimeter of the primary building are consistently contributing to the general price of a residential or commercial property.Get Pressure Washing Today!Thus, hiring a proficient cleaner with the required workers and instruments to revitalize your structure saves you hard earned money. You can make the most of this possibility to save money on your washing products and time with a legitimate company who charges less than the quacks. We may not be the most inexpensive pressure washing service in Indian Harbor Beach but we are your finest value for the cash!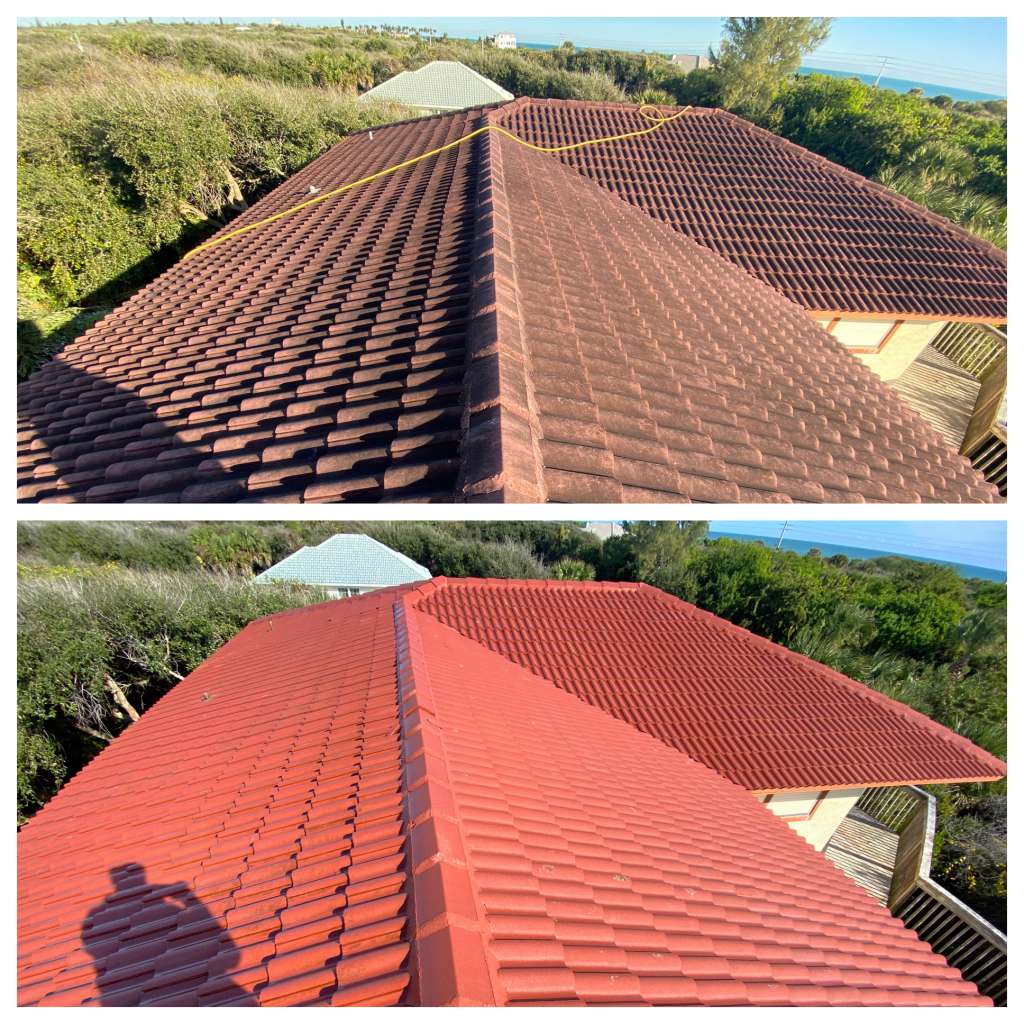 LOOKING FOR ROOF WASHING SOMEWHERE ELSE?