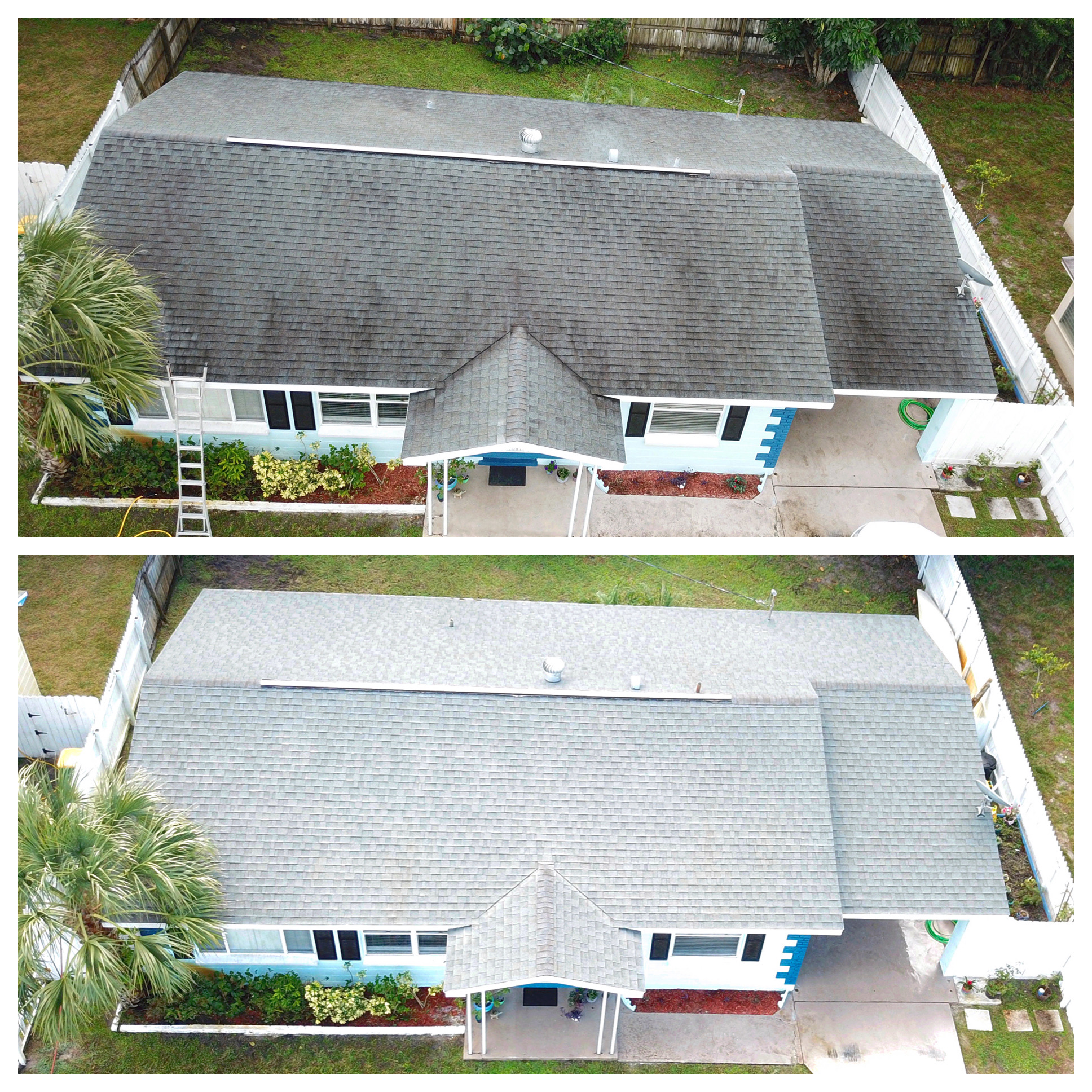 Affordable Roof Washing Service in Cocoa, FL
Have you found some ugly black discolorations on your roofing? What brings on these discolorations? It is Gloeocapsa magma, a variety of black algae. The trouble is that it's not simply ugly; it is feeding on the crushed limestone in your roof! Our Cocoa roof cleaning approach will remove the algae, increasing the life expectancy of your tiles. The black stains additionally soak up heat and moisture content on your roof, which can increase your energy bills!
Our Non-pressure roof cleaning method can remove these black algae discolorations without harming your fragile roof shingles. The majority of roof cleaning contractors in Cocoa do not take the adequate safety measures to protect your building. NEVER allow a roof cleaning business utilize high-pressure washing to undertake your roof cleaning in Cocoa. Pressure washing your roofing will most likely void the warranty. Even those stating that they work with "low pressure" could destroy your roofing.
Simple Washing treats the discolorations with an extremely effective, safe biodegradable solution, and carefully gets rid of the blemish with virtually no pressure. The chemicals in our roof washing mix were cautiously selected to interact to leave behind an invisible shield that keeps your roofing cleaner than standard rooftop washing!
Trust Simple Washing For Cocoa Roof Cleaning
We have done extensive research on roof cleaning in the Cocoa area to ensure you will receive the very best possible results, without harm to your rooftop. Our staff take the needed preventative measures to make certain that your landscaping will not be damaged by run-off during the roof cleaning process. Believe it or not, lots of companies offering roof cleaning in Cocoa do not do this. Our roof cleaning technique is risk-free for your shingles, needing no pressure. Do not gamble with your roof! Call Simple Washing, the Cocoa roof cleaning professionals for a totally free estimate today!
People may think pressure washing is the way to wash your roof but it's not, soft washing is a technique we use that utilizes cleaning agents and low pressure so there is no damage to your roof!
NO MATTER THE ROOF WE'VE GOT YOU COVERED
Shingle Roof Cleaning
Concrete Tile Roof Cleaning
Metal Roof Cleaning
Clay Tile Roof Cleaning
We Look Forward To Doing Business With You in Cocoa, FL
Pressure washing services in Cocoa, FL are amongst the most asked for services for various houses and workplaces. These days either you want to have pressure washing in a house or you intend to have pressure washing in a structure; all you need to do is to contact our cleaning providers in Cocoa, FL. With our pressure washing company, not only are we making things look helpful for houses and business spaces; we are likewise making the homes and structures last longer by simply removing the corrosion that could trigger more damage to your property.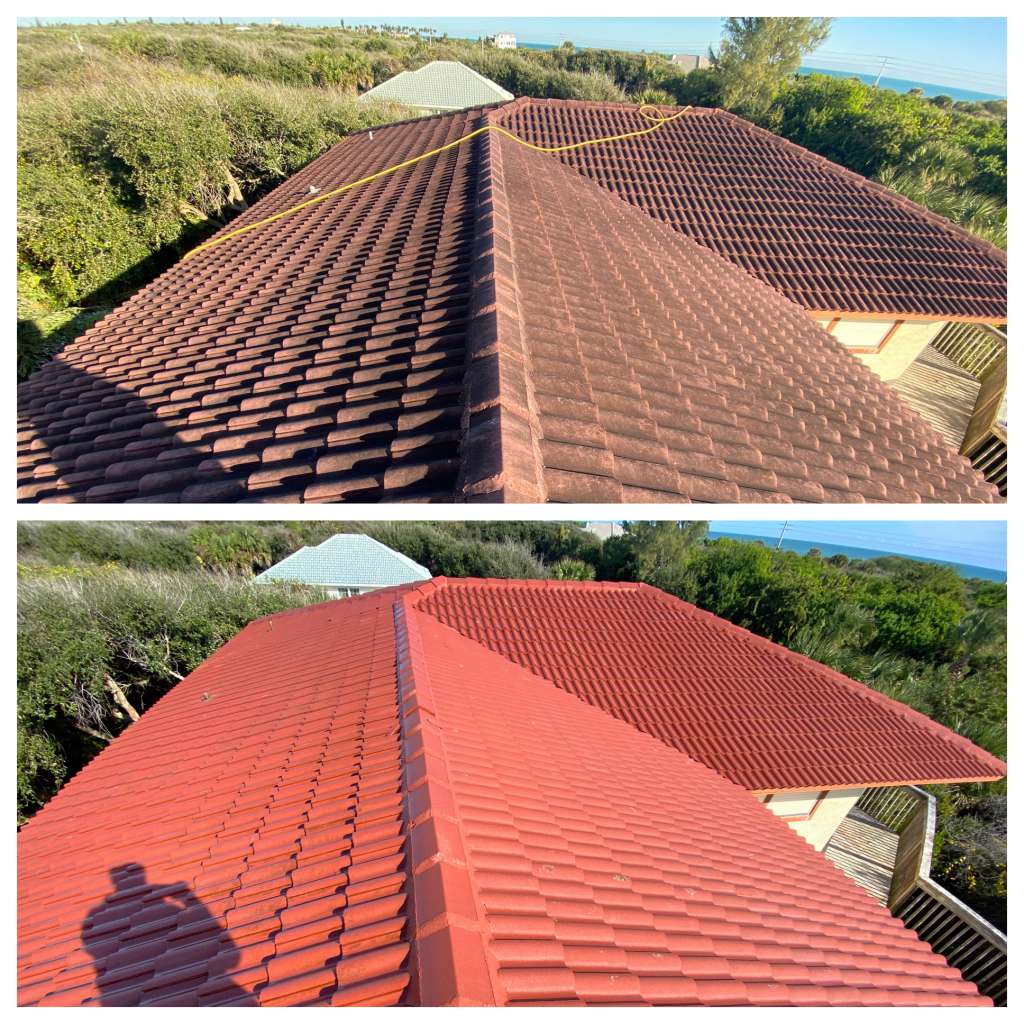 LOOKING FOR ROOF WASHING SOMEWHERE ELSE?