Affordable Roof Washing Service in Malabar, FL
Fed up with roof spots destroying your home's curb appeal ? It's time to join the countless Malabar, FL property owners who have discovered the mild power of our Soft Wash Roof Cleaning company!
Soft Wash Roof Cleaning carefully gets rid of undesirable algae, mold, and lichen buildup from your asphalt shingle or slate roof. It poses no danger of roof damage that can come from high pressure power washing. It's the only tactic to wash all types of rooftop materials, consisting of Asphalt, Slate, Tile, Metal, and Wood shingles.
Compared to our standard pressure washing, which employs water and compounds to blast the discolorations off of your rooftop, our Soft Washing solution works with rooftop maker advised rooftop cleaning agents applied at Low Pressure to get rid of bothersome algae, mold, and lichen accumulations at their root.
You get a more in depth roof cleaning and a longer lasting one, too! The algae and mold inhibitors in our Soft Washing cleaners impedes the reoccurrence of unsightly algae, mold, and lichen growth on your roofing. This means you will have a stain-free roof 4 times longer than you might find with regular pressure washing!
And needless to say, "low pressure" suggests no danger of shingle damages. A lot of Malabar, FL area property owners have discovered by hand that high pressure washing and roof building materials do not blend! Our Soft Wash Roof Cleaning approach is 100% reliable for all varieties of roofs and will not bring about damage to your house or landscaping.
People may think pressure washing is the right way to clean your roof but it is far from it. Soft Washing is a technique we use that utilizes cleaning agents and low pressure so there is no damage to your roof! Pressure Washing can take years off your roof life and cause leaks. Trusting that an individual knows what they are doing is a main factor  for hiring the right business to clean your roof. We at Simple Washing are certified, licensed, and insured, We also clean over 400 roofs each year!
NO MATTER THE ROOF WE'VE GOT YOU COVERED
Shingle Roof Cleaning
Concrete Tile Roof Cleaning
Metal Roof Cleaning
Clay Tile Roof Cleaning
We Look Forward To Doing Business With You in Malabar, FL
If you think education is expensive try ignorance, they say. The very same goes for cleaning and maintenance for properties all around the planet. Merely brushing off the necessity for pressure washing and excellent maintenance schedules will cause costly harm and wear and tear of the shiny brand-new house. Remember houses are worth as much as an individual is ready to shell out for them which is massively established by the curb appeal. Both the inside, outside and perimeter of the primary building are always adding to the total worth of a property.Get Pressure Washing Today!Therefore, choosing a proficient cleaner with the required workforce and machinery to rejuvenate your building saves you hard earned cash. You can take benefit of this opportunity to conserve on your washing items and time with a legit company who charges less than the phonies. We may not be the most affordable pressure washing service in Malabar but we are your best value for the cash!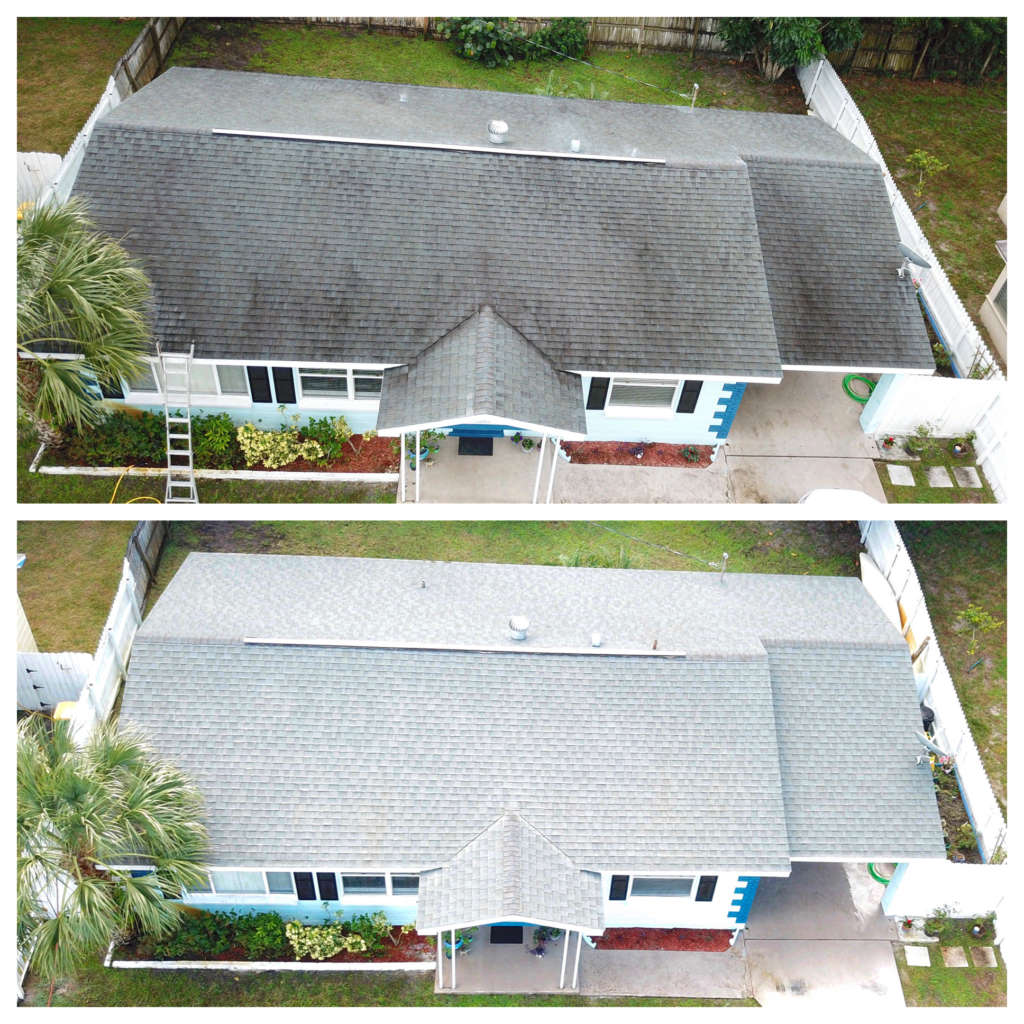 Why Choose Us For Your Malabar Roof Washing Needs?
#1 Rated with over 243 5-star reviews on Google
Google Guaranteed
Licensed – Insured – Bonded
100% Satisfaction Guarantee
Environmentally Friendly
All Work Comes With Our Warranty
We Have NEVER Had A Unsatisfied Customer!
Veteran & Family Owned
LOOKING FOR ROOF WASHING SOMEWHERE ELSE?