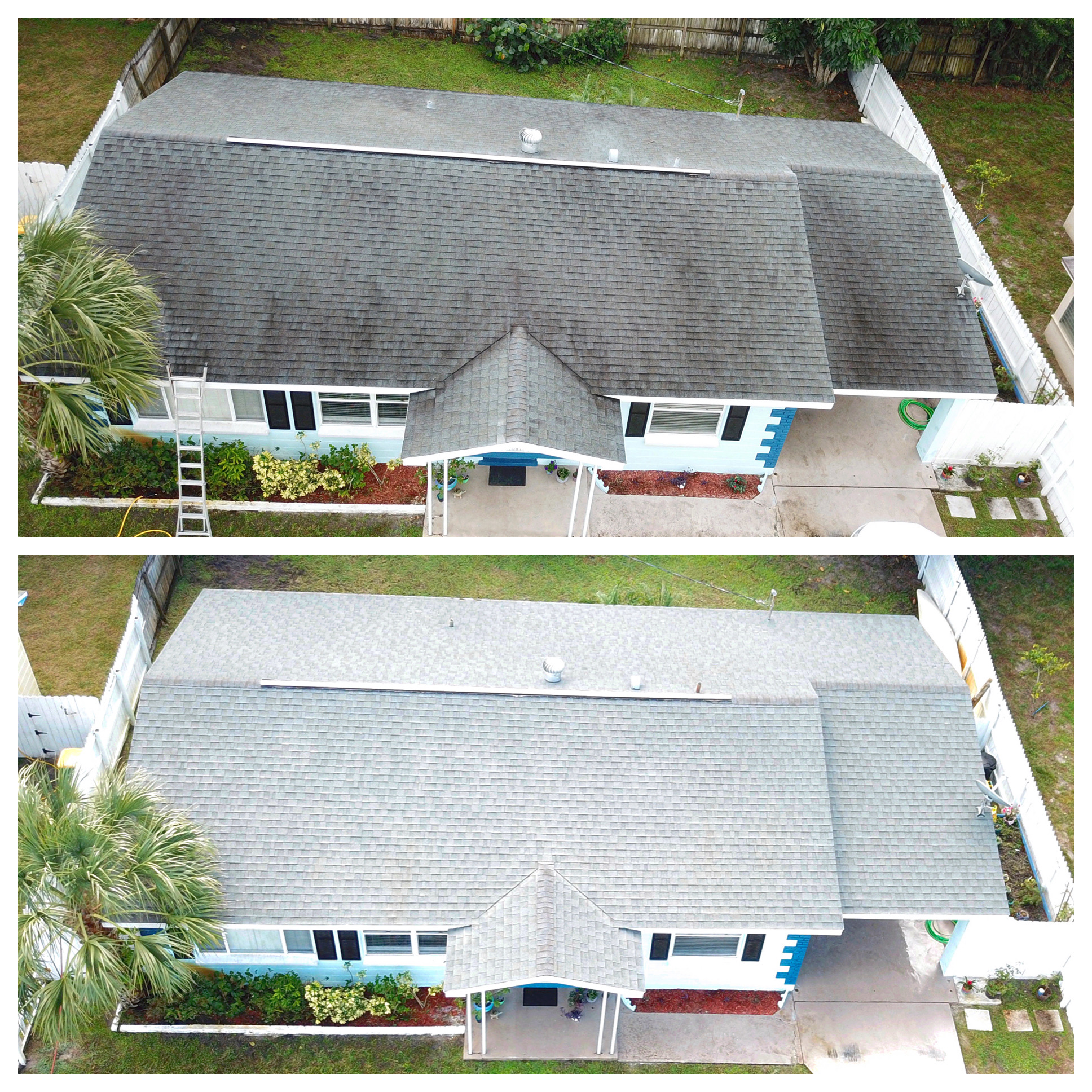 Affordable Roof Washing Service in Indialantic Beach, FL
Have you observed some unsightly black discolorations on your roof? What brings on these stains? It is Gloeocapsa magma, a form of black algae. The concern is that it's not only ugly; it is feeding on the crushed limestone on your roofing! Our Indialantic Beach roof cleaning technique will get rid of the algae, lengthening the lifespan of your roof shingles. The black discolorations additionally take in heat and dampness on your rooftop, which can raise your energy costs!
Our Non-pressure roof cleaning approach can remove these black algae discolorations without hurting your delicate shingles. A large number of roof cleaning providers in Indialantic Beach do not take the effective precautions to safeguard your house. NEVER permit a roof cleaning business work with high-pressure washing to do your roof cleaning in Indialantic Beach. Pressure washing your roofing will most likely void the warranty. Even those stating that they use "low pressure" might hurt your roof.
Simple Washing treats the stains with a highly efficient, safe naturally degradable solution, and gently removes the blemish with almost no pressure. The chemicals in our roof washing blend were cautiously picked to interact to leave an invisible shield that keeps your rooftop cleaner than standard roof washing!
Trust Simple Washing For Indialantic Beach Roof Cleaning
We have performed in depth research on roof cleaning in the Indialantic Beach area to ensure that you will get the finest possible results, without harm to your roof. Our experts take the required safety measures to assure that your landscape will not be harmed by run-off throughout the roof cleaning task. Believe it or not, numerous companies supplying roof cleaning in Indialantic Beach do not do this. Our roof cleaning technique is risk-free for your tiles, requiring no pressure. Do not take a chance with your roof! Call Simple Washing, the Indialantic Beach roof cleaning specialists for a totally free estimate today!
People may think pressure washing is the way to wash your roof but it's not, soft washing is a technique we use that utilizes cleaning agents and low pressure so there is no damage to your roof!
NO MATTER THE ROOF WE'VE GOT YOU COVERED
Shingle Roof Cleaning
Concrete Tile Roof Cleaning
Metal Roof Cleaning
Clay Tile Roof Cleaning
We Look Forward To Doing Business With You in Indialantic Beach, FL
When you own residential or commercial property it's definitely more effective to be proactive and attempt to prevent predicaments. Being proactive will secure your home, and might likewise wind up saving you a great deal of cash on expensive repair bills. When it comes to being proactive, choosing us to pressure wash your house regularly is one of the simplest, least expensive, and most practical methods to keep your house appearing its best.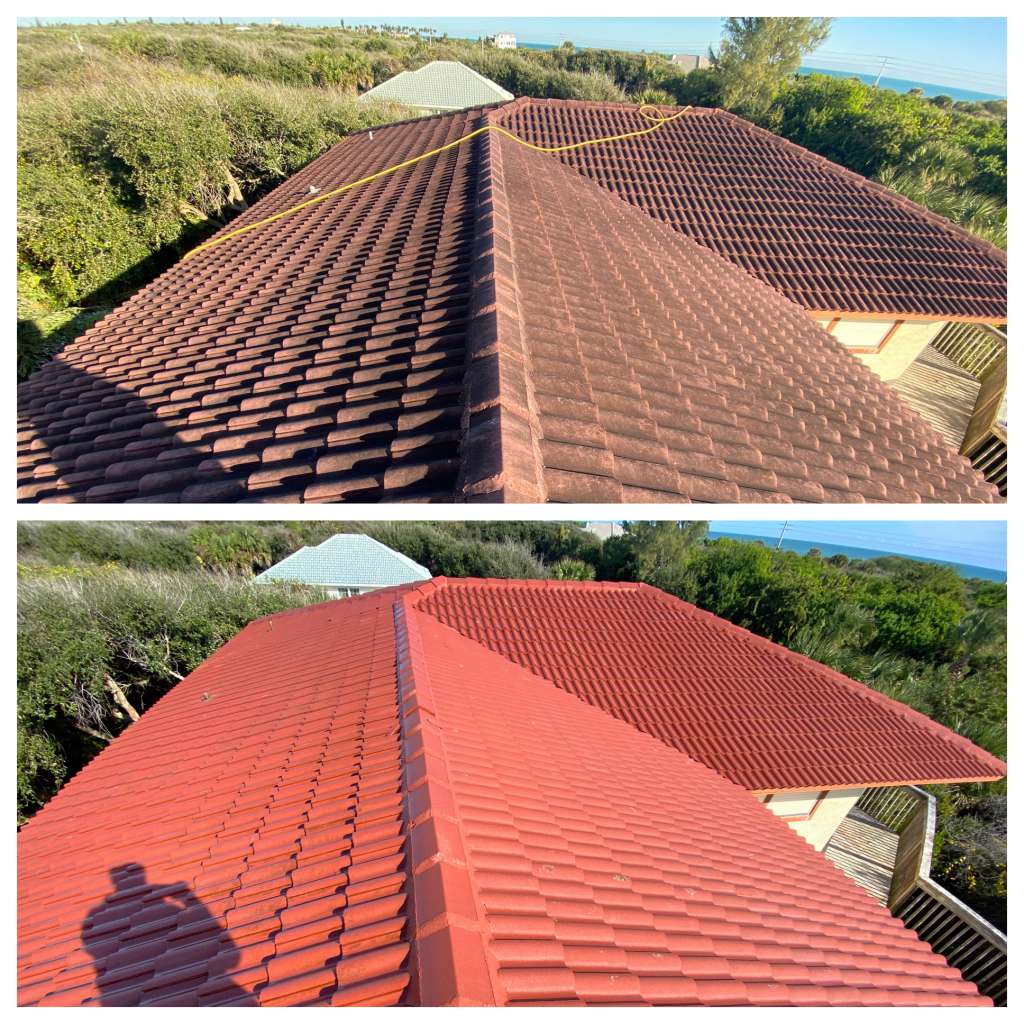 LOOKING FOR ROOF WASHING SOMEWHERE ELSE?