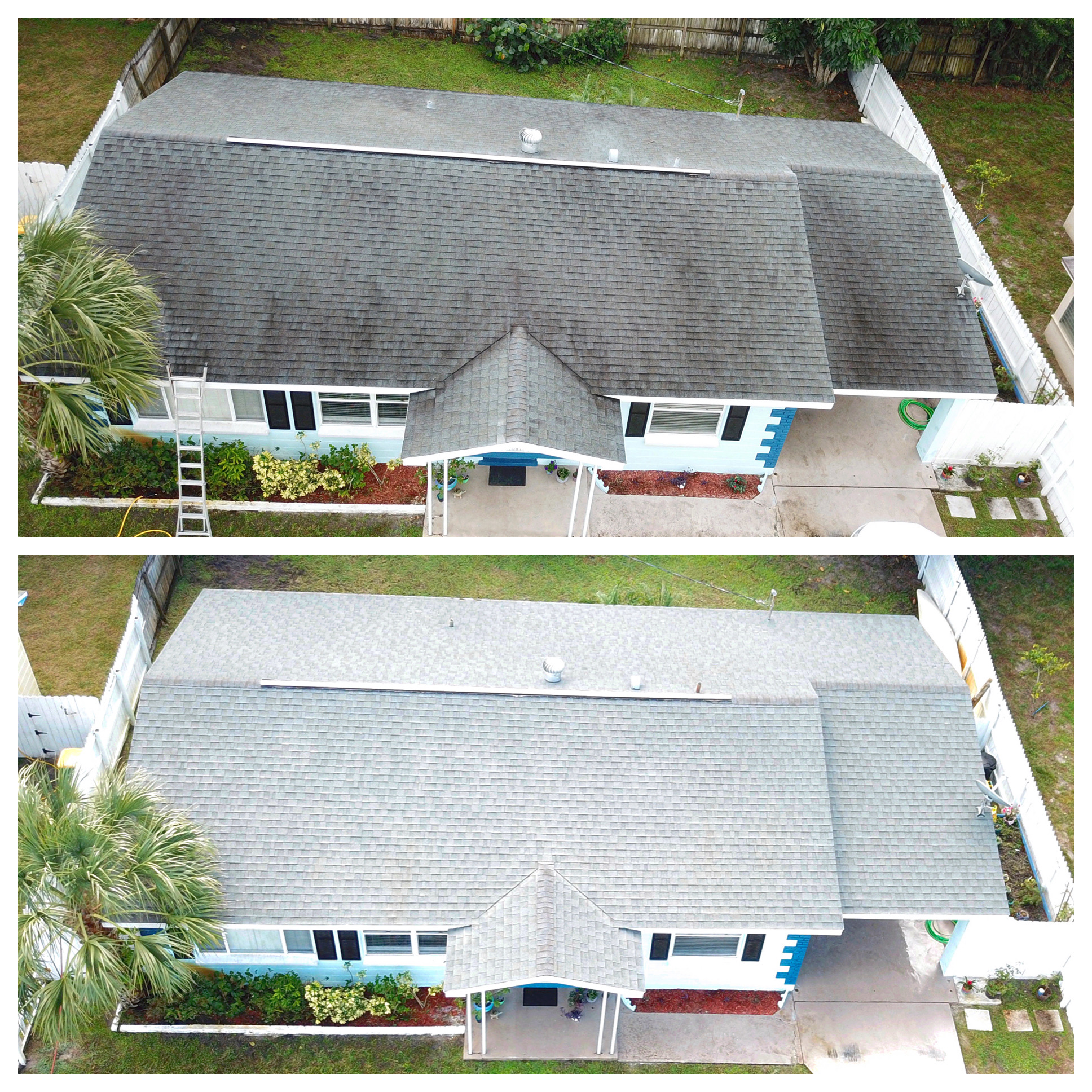 Affordable Roof Washing Service in Satellite Beach, FL
At Simple Washing, we focus on supplying our valued consumers with the greatest roof cleaning solution in Satellite Beach, FL. From our professional roof washing techniques to our excellent customer support, our customers agree we're the # 1 selection for quick, reliable and budget-friendly roof cleaning.
Why our clients go with Simple Washing over and over again for proficient roof Cleaning?
• We understand that contracting a roof washing company can be an annoyance for you. That's why our professional specialists will work with you to establish a roof washing schedule that fits your calendar– not the other way around!
• We employ cutting edge machinery to present you with the very best in professional roof washing.
• We're fully licensed and insured, so you may feel certain that you'll receive the very best roof washing experience attainable at a cost you can afford.
So, What's Causing You To Need Roof Cleaning?
The dark roofing discolorations that makes your property appear aged and weathered are brought on by algae and fungi actively flourishing. In time algae and fungi eat away the organic parts of your tiles or roof shingles, taking decades from the life of your roof while additionally making it awful in the process. It may likewise affect your energy cost due to the fact that of moisture retention and reflective reduction causing heat buildup. When it rains, algae spores will wash down from the roof ultimately spreading spots to your gutter systems, brick, and painted areas too.
What Will It Cost?
Roof Cleaning jobs are normally quoted by the square foot and shingle style. However, the size of the task, rooftop pitch, landscaping and overall intensity of the stains are additionally variables that can influence the overall price. The most ideal way to get the most precise roof cleaning estimate is to contact us.
People may think pressure washing is the way to wash your roof but it's not, soft washing is a technique we use that utilizes cleaning agents and low pressure so there is no damage to your roof!
NO MATTER THE ROOF WE'VE GOT YOU COVERED
Shingle Roof Cleaning
Concrete Tile Roof Cleaning
Metal Roof Cleaning
Clay Tile Roof Cleaning
We Look Forward To Doing Business With You in Satellite Beach, FL
If you want pressure washing in Satellite Beach Florida then we hope you'll contact us today. What other provider around can take on what we have to offer? We are experienced. We have exceptionally trained partners that care about their work. We have the finest instruments and equipment in the market, and we are certified, bonded, and insured. If you wish to safeguard your house and avoid debris from gathering on it, or mold from destroying it, then contact us today!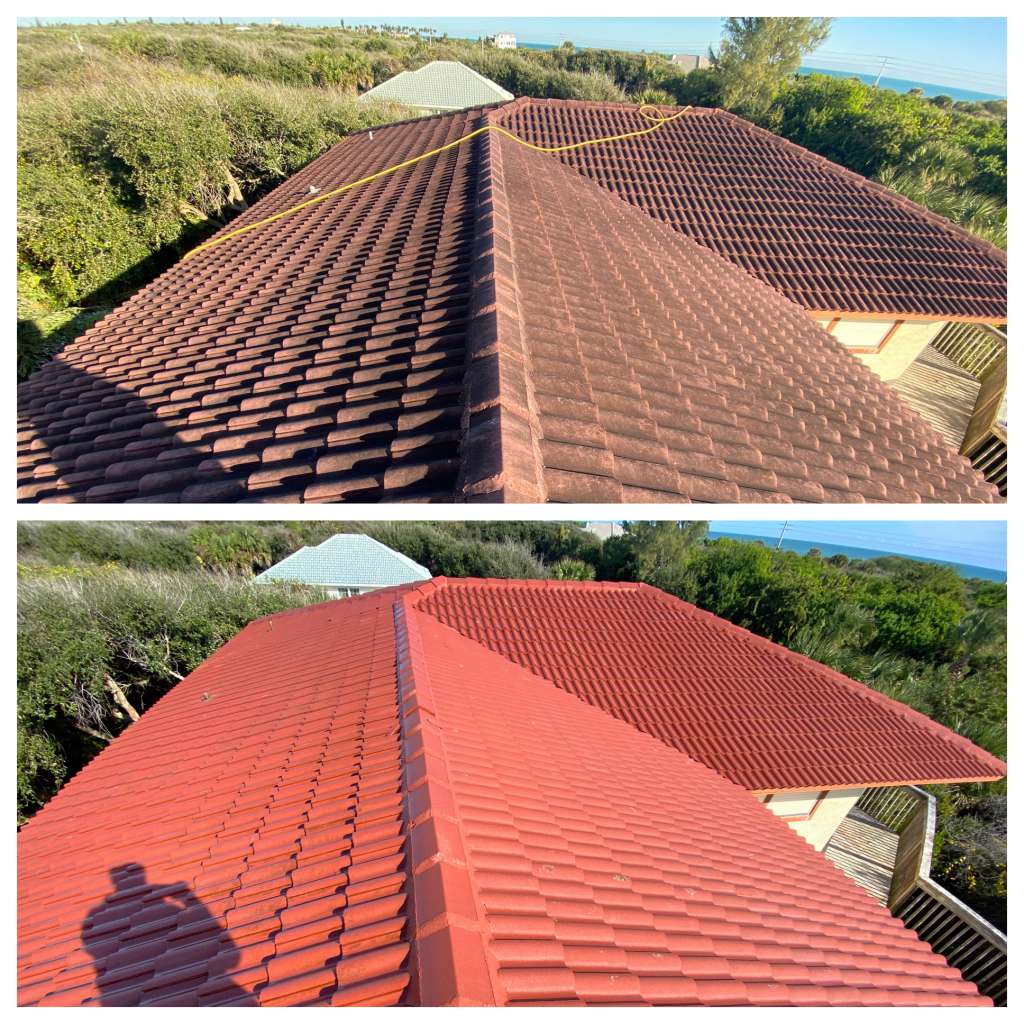 LOOKING FOR ROOF WASHING SOMEWHERE ELSE?