Affordable Roof Washing Service in Melbourne Beach, FL
Simple Washing provides industrial and residential roof cleaning and pressure washing services around Melbourne Beach, FL. Whether you are a house owner, commercial property or real estate agent , we may help you renewing your facility's rooftop by keeping it clean and safeguarded.
Keeping your property looking its best is necessary. Ugly discolorations, moss, algae and other cleanliness concerns may downgrade your home's curb appeal, and some stains are much more than simply visual problems. Some stain-causing organisms can cause real damage to buildings' outside. At Simple Washing, we support homeowners making every effort to care for their property's outside and lengthen its lifespan. Our rooftop power washing services will help get rid of algae, moss and mold.
Why Employ a Professional Roof Washing Provider in Melbourne Beach FL?
Some home owners often have a go at Do It Yourself approaches which they believe can do the job, but there are problems. If you are not sure what you are doing, you can do all types of damage to your roof since you don't recognize the correct methods. Our local cleaning experts are 100% experienced and trained in building upkeep to make certain that each project is done correctly the very first time. Moreover, not all home owners have the tools they need to carry out the cleaning project safely and securely. Mishaps might be dangerous and even deadly. Calling a local roof power wash professional will help make sure that your residential or commercial property is cleaned properly and successfully, without injuries and mishaps.
People may think pressure washing is the right way to clean your roof but it is far from it. Soft Washing is a technique we use that utilizes cleaning agents and low pressure so there is no damage to your roof! Pressure Washing can take years off your roof life and cause leaks. Trusting that an individual knows what they are doing is a main factor  for hiring the right business to clean your roof. We at Simple Washing are certified, licensed, and insured, We also clean over 400 roofs each year!
NO MATTER THE ROOF WE'VE GOT YOU COVERED
Shingle Roof Cleaning
Concrete Tile Roof Cleaning
Metal Roof Cleaning
Clay Tile Roof Cleaning
We Look Forward To Doing Business With You in Melbourne Beach, FL
If you feel education is expensive try ignorance, they claim. The very same goes for cleaning and routine maintenance for residential or commercial properties throughout the planet. Merely dismissing the necessity for pressure washing and good routine maintenance schedules will result in costly damage and deterioration of the shiny new house. Keep in mind houses cost as much as someone else wants to shell out for them and that is widely established by the curb appeal. Both the inside, exterior and perimeter of the primary structure are constantly contributing to the overall worth of a residential or commercial property.Get Pressure Washing Today!Thus, hiring a professional cleaner with the essential workers and machinery to revive your building saves you hard earned cash. You can benefit from this opportunity to save on your cleaning products and time with a legit company who charges less than the phonies. We might not be the most inexpensive pressure washing service in Melbourne Beach however we are your best value for the cash!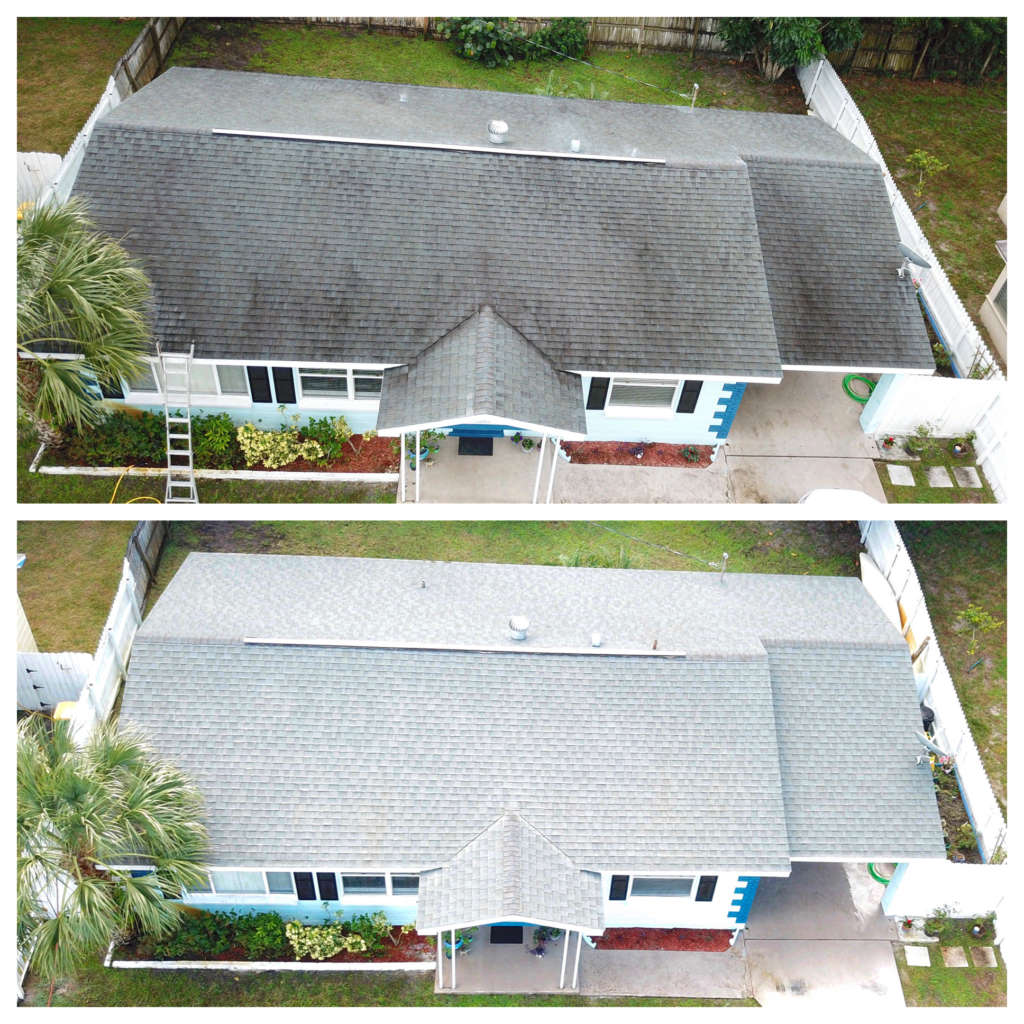 Why Choose Us For Your Melbourne Beach Roof Washing Needs?
#1 Rated with over 243 5-star reviews on Google
Google Guaranteed
Licensed – Insured – Bonded
100% Satisfaction Guarantee
Environmentally Friendly
All Work Comes With Our Warranty
We Have NEVER Had A Unsatisfied Customer!
Veteran & Family Owned
LOOKING FOR ROOF WASHING SOMEWHERE ELSE?