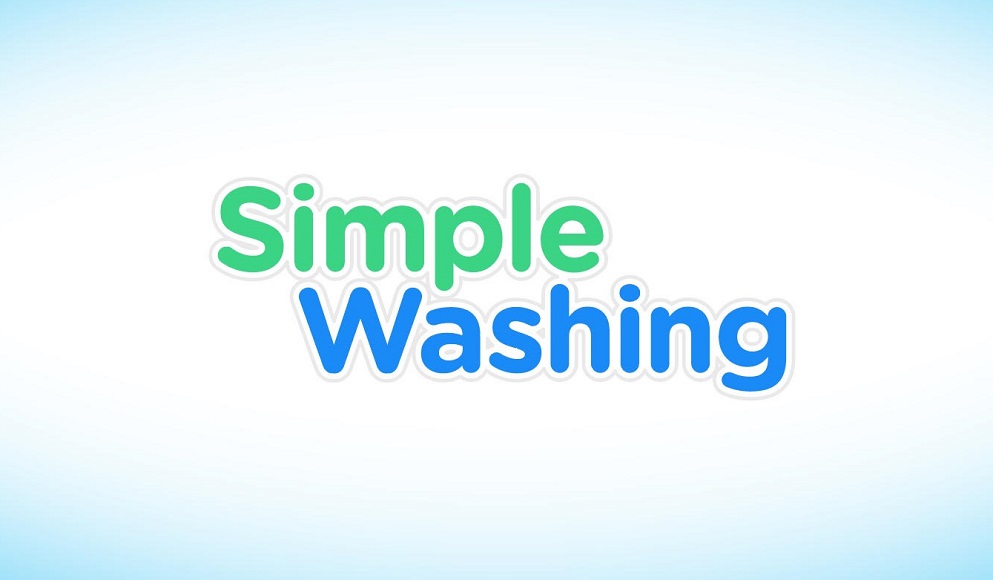 From time to time, we find that our homes can start to accumulate dirt and grime from being exposed to weather and debris. What you are left with is an unpleasant look for the lovely home that you work so hard to keep up with. There are many reasons as to why you should keep your home looking clean and new at all times. Amongst those reasons, we believe that maintaining the beautiful look of your home should be a priority simple because of the impression that it leaves on your visitors and neighbors. You wouldn't want to be the only person in the neighborhood with a dirty driveway, walls, and roof. If so, you could stand out for all the wrong reasons. Vanity may not be that important to every perspective, but when it comes to something as valuable as your house, it is easy to see why you would want to protect the long term value and appearance of your home. Call Your Local Veteran Owned Pressure Cleaning & Paver Sealing Business in Melbourne Florida. Our experts are happy to give you an estimate and answer any questions you may have. 
Brevard's Local Veteran Owned Pressure Washing & Paver Sealing in Melbourne Florida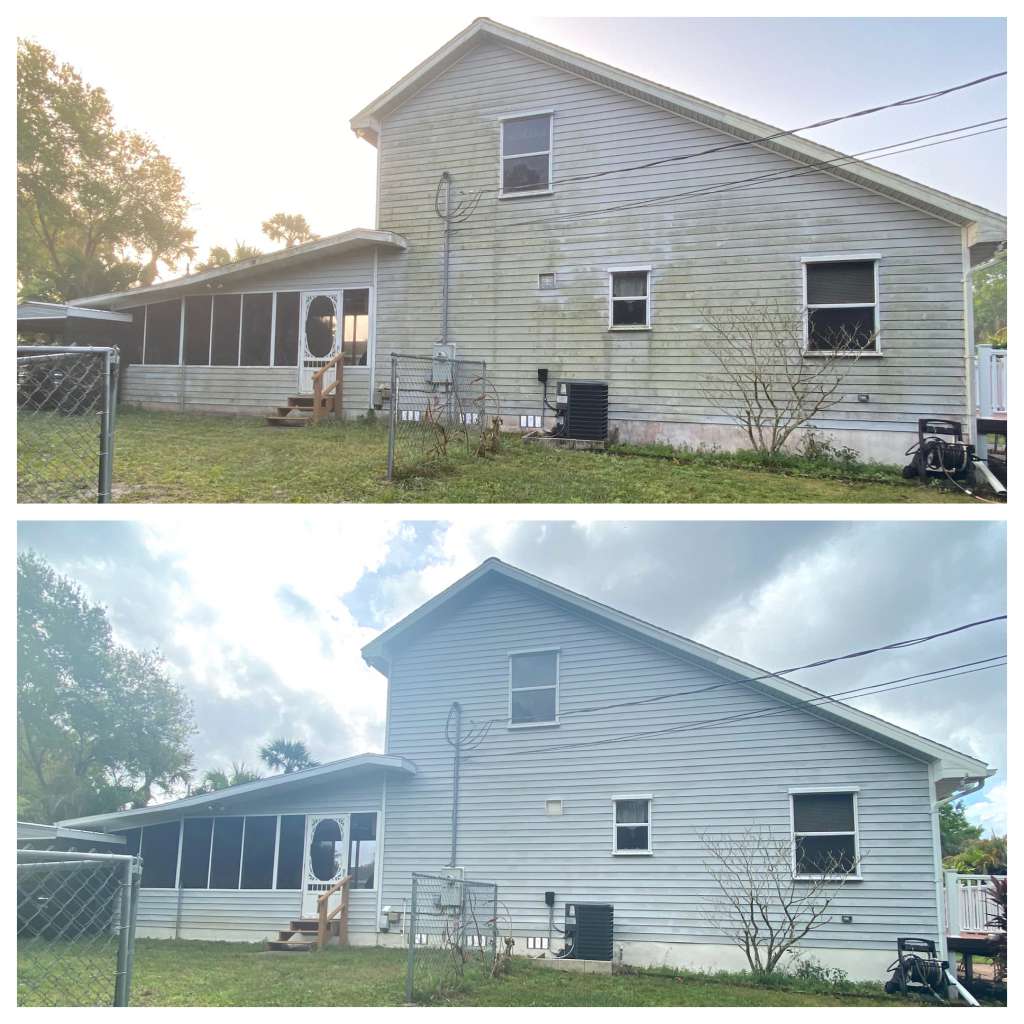 The dirtiest place on the outside of the home is often found to be the roof. At Simple Washing, we have all the right tools, equipment, and expertise that it takes to properly handle a roof soft wash cleaning job. High water pressure is great for cleaning many of the outer parts of your building, however, we have our own way of properly washing your roof by applying a low pressure bactericide and paying careful attention to plants/shrubs around your home. This is something that we specialize in because we know how much of a difference you can see in the appearance of your home when your roof is left spotless after the job is completed. Don't just pick anyone with a pressure washing business to take care of the roof of your building. We have seen the outcome of this countless times, and we know that not everyone knows the best methods for cleaning all the different areas of a building. When you pick our team of expert pressure washers, you are making the perfect choice for your home or business.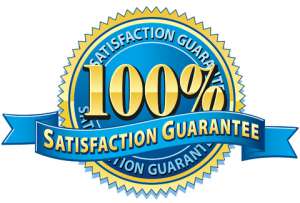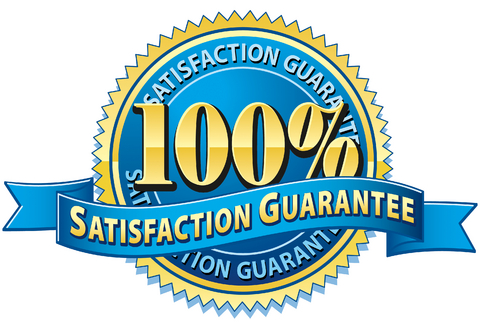 Roof Cleaning | Soft Washing |No Pressure Washing | Melbourne Florida
Many people ask us the difference between a traditional pressure washing service and a soft wash cleaning. Certain areas of your house simply cannot be blasted with intense pressure like other spots can. Using high pressure, you are able to clean some tough areas such as driveways and patios. However, areas like your roof will require much more care than what a traditional Melbourne pressure cleaner could accomplish. This is why we have such amazing rates for those that want a roof that looks as new as the day they installed it. If you have ever had to re-do the roof of your house, you will know that it was quite a hefty price to pay. We make sure that you get all of the value from that purchase by keeping your roof looking brand new with our professional roof soft washing service in Melbourne. Don't choose just anyone with a pressure washer in Melbourne to clean your roof. Our company of hard working pressure washer experts in Melbourne can get the job done right the first time. With our great prices on pressure washing services, we can treat your home right without breaking the bank! Get the look that your home deserves today by calling us up and telling us about the dirty areas of your home or business that you think could use some professional care. We can assist you over the phone with an estimate as to how much it could cost to receive our expert pressure cleaning services. When it comes to treating your home or business right, there is no team of pressure cleaners in Melbourne that will give you the same level of attention as us. This is why we have become the top rated company in Melbourne for all types of pressure cleaning and soft washing services.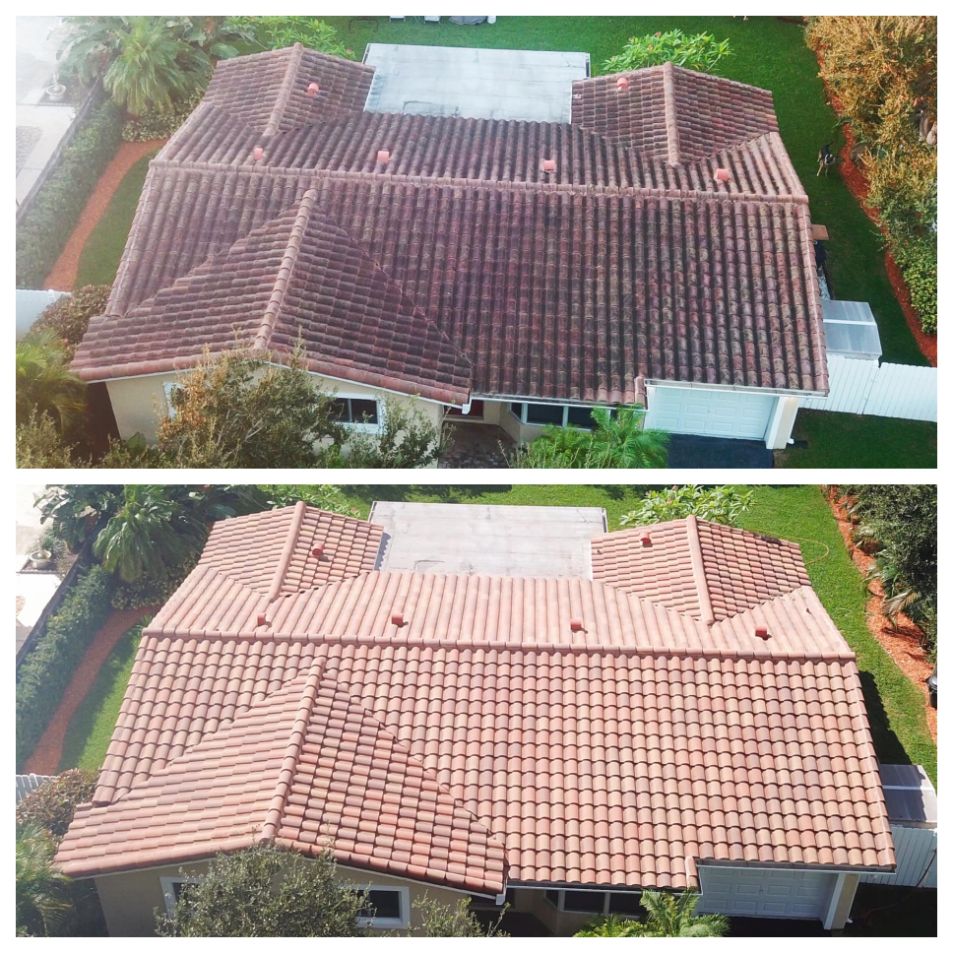 Residential Pressure Cleaning
Commercial Pressure Cleaning
Paver Sealing
Driveways
Deck Cleaning
Soft Washing
Roof Cleaning
Parking Lots
Buildings
Melbourne Pressure Washing & Paver Sealing Company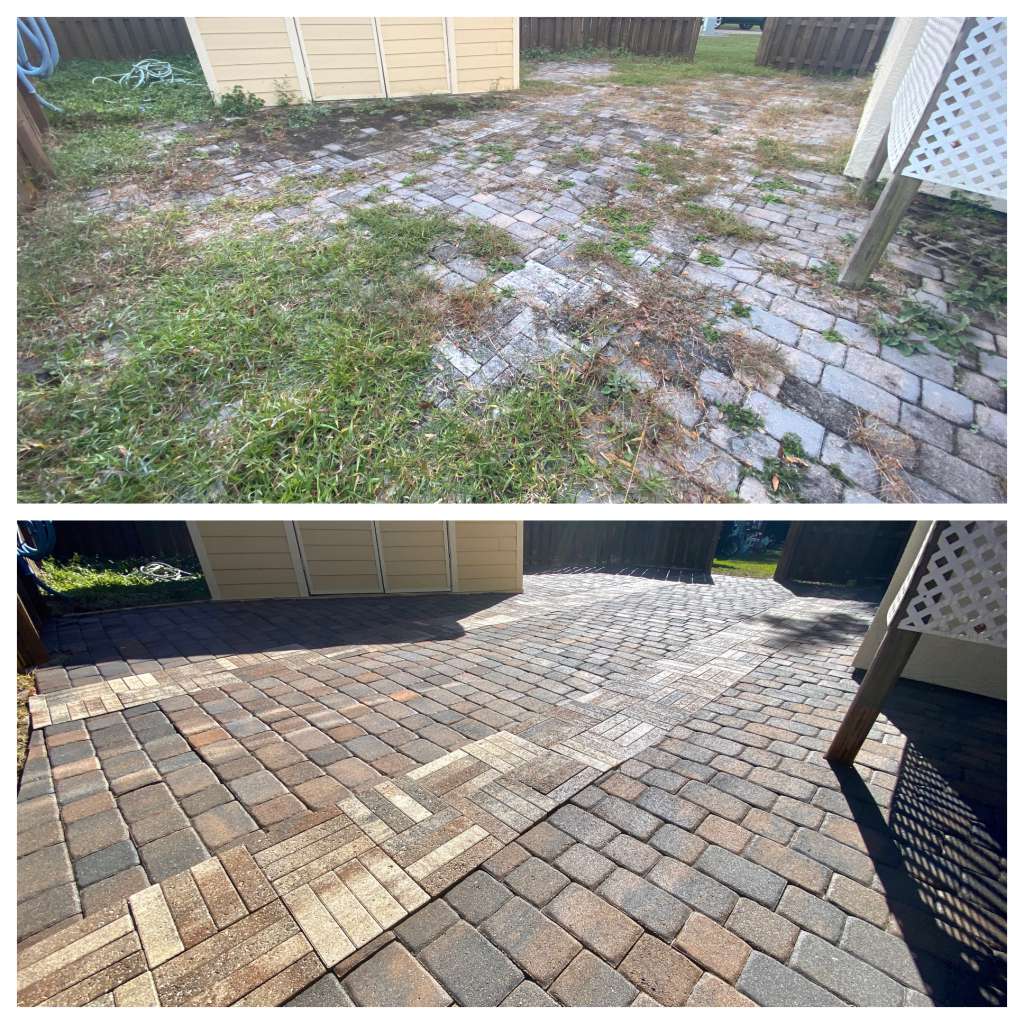 If you own a home in the beautiful city of Melbourne, you are definitely going to want to keep your property looking great. Whether you are found with a dirty driveway, walkway, deck, or gutters, Simple Washing is your best choice to receive a reasonable price for extraordinary care. We work hard to make sure that every part of your property can be made to look new once again. We understand the importance of being thorough with the home that you have worked so hard to live in. Not only do we understand the incredible sense of pride that a well kept house can bring you, but we also provide pressure cleaning services for every outer area of your building. This means that no mater how large or complex the architecture of your home is, you can be sure that we know exactly how to handle the pressure washing service.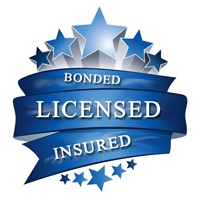 Why Choose Simple Washing For Pressure Cleaning & Paver Sealing in Melbourne, Fl?
You should choose our team of expert pressure washers & paver sealers in Melbourne, Fl because we will work hard and give you the proper level of attention that you need to have your home looking the way you want it. Our expert pressure cleaners & paver sealers are reliable and professional, so you don't have to deal with someone that is new to this industry. There are many people out there that will promise you an incredible looking exterior for your house, however, not everyone can properly deliver this. Our veteran owned business for pressure washing & paver sealing in Melbourne, Fl is known for our careful attention to detail, as well as our professionalism. There is no better company to choose from when you notice that your home could use some cleaning up, so call us today and check out what type of specials we may have going on! There is no commitment when you speak with our staff, so you can always give us your questions or concerns over the phone.