Florida Paver Sealing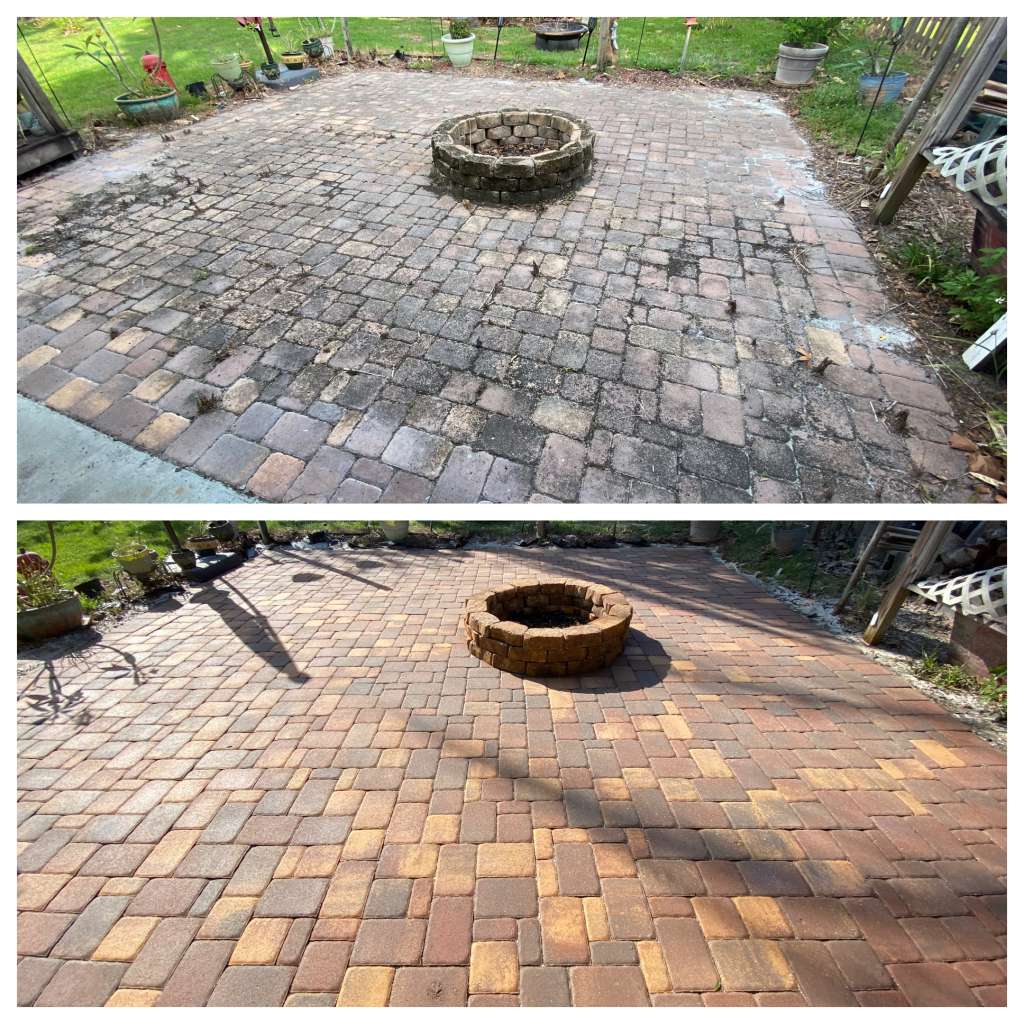 Pavers are an attractive addition to any outdoor space. When you design and build a new patio or driveway, you may want to consider constructing your hardscaping element out of pavers. In order to ensure that your pavers remain in peak condition throughout the seasons, it is a great idea to schedule paver sealing. A company offering paver sealing and paver restoration will be able to fully seal and protect the surface of your pavers. With a properly applied professional grade driveway sealer, your pavers will remain in pristine condition for many years to come.
Sealing your pavers is the very best way to protect the investment you've made in your walks, patios, driveways, pool decks, retaining walls and other hardscapes. Since they are exposed to the elements especially here in Melbourne Florida, pavers require protection and regular maintenance to keep the pavers looking beautiful for many years. Our professional grade sealers create a protective finish that will restore the original depth of color, repel stains and deter surface deterioration. Just as you clean and polish your car periodically, your pavers and retaining wall block need the same care to keep them looking great. Read on for a closer look at some of the great benefits of sealing pavers.
BENEFITS OF RESTORING AND SEALING PAVERS
Inhibits weeds and grass in joints
Reduces moss growth
Deters ants and other insects
Prevents loss of sand in joints
Helps repel oil, grease, grime and stains
Easier routine cleaning
Enhances color, texture and brightness
Resists the effects of harsh weather conditions
Provides protection from salt damage
Reduces surface deterioration and wear
Presents pavers from shifting
Assures long lasting beauty and value
Easy Maintenance
One of the best reasons to seal your pavers is to ensure that your pavers are easy to clean and maintain. Over the years and seasons, your pavers will be exposed to dirt, dust, and other forms of debris. With a fresh paver sealer installation, you will be able to clean the surface of your pavers and keep them in fresh shape.
Improve Appearance
Along with offering function to your outdoor spaces, pavers are also an attractive addition to your driveway or yard. With a paver sealer installation, you can help to maintain or improve the appearance of your pavers. As you are selecting a paver sealer product, you may want to choose a sealer that will enhance the color, shine, or finish of your patio or driveway. After your sealer has been applied, you will be amazed at the beautiful appearance of your stone element.
Prevent Fading
The sun can be very powerful throughout many seasons of the year, especially in Florida. If you are concerned about UV damage to your pavers, you should be sure to explore your paver sealer options. After you install a paver sealer, your outdoor pavers will be fully protected from fading due to sun damage. Your sealant specialist at Simple Washing can provide you with more information about the terrific advantages of paver sealing and if you are in Brevard County Florida you can schedule an appointment in the near future.